Viet Nguyen is one of Edmonton's youngest and most successful entrepreneurs…but not in the typical way. In Edmonton's music scene, Viet has revamped the stereotypical idea of a "rave". He has not only brought some of the world's hottest DJs to our city, but has transformed raves from a niche market to the mainstream. He began hosting music events in 1999 and hasn't stopped innovating since.  His work ethic and creativity has led him to launch AGNT, a new app which will fill a hole in the music industry by bring together artists and event organizers. Read on to find out Viet's best tips for bringing your ideas to fruition.
Could you take a moment to tell us about yourself?
I was born in Hong Kong in a refugee camp in 1981 when my parents were fleeing Vietnam during the war. We ended up in Edmonton three years later and here I am! I'm a serial entrepreneur with interests in entertainment, music, and technology. Everything I've done in my life has been inspired by music.
What is Boodang Music Canada and what inspired you to create it?
Boodang Music Canada was the creation of Martin and Paul Kloepfer from Calgary in 1999.  Around the same time, I had started a company in Edmonton called United Productions. Some of our notable events prior to our merge with Boodang were the Gold Club Series shows, the first and second edition of SCREAM, as well as Empathy. Martin, Paul, and I had been attending events since circa 1996. I remember drawing my inspiration from Nick Delgado of Nexus Tribe. It was truly a magical experience walking into a Nexus event and they were the inspiration for our events.
What was the first event you hosted?
The first event I hosted was back in 1999 when I was 18 and it was called Empathy.  It was approximately 900 people in a hall on the south side called the ACCA Centre. I remember walking into RBC and speaking to a loan officer about throwing a party. Reluctantly – they gave me a line of credit for $5000 and sent me on my way to throw my first "rave".  Back then there was no social media – so we had to sell tickets in person to cover our costs. Despite being over capacity, I wasn't able to meet my expenses (and I didn't know how to properly budget). Because of this, I couldn't afford cleaners after the event and ended up spending the entire next day cleaning the hall.  Regardless of all that, it will always be my most memorable event. Our headliner was Kaycee – now known as Oliver Huntemann. I had the pleasure of running into Oliver this past January and somehow he remembered playing Empathy.  It was a humbling experience.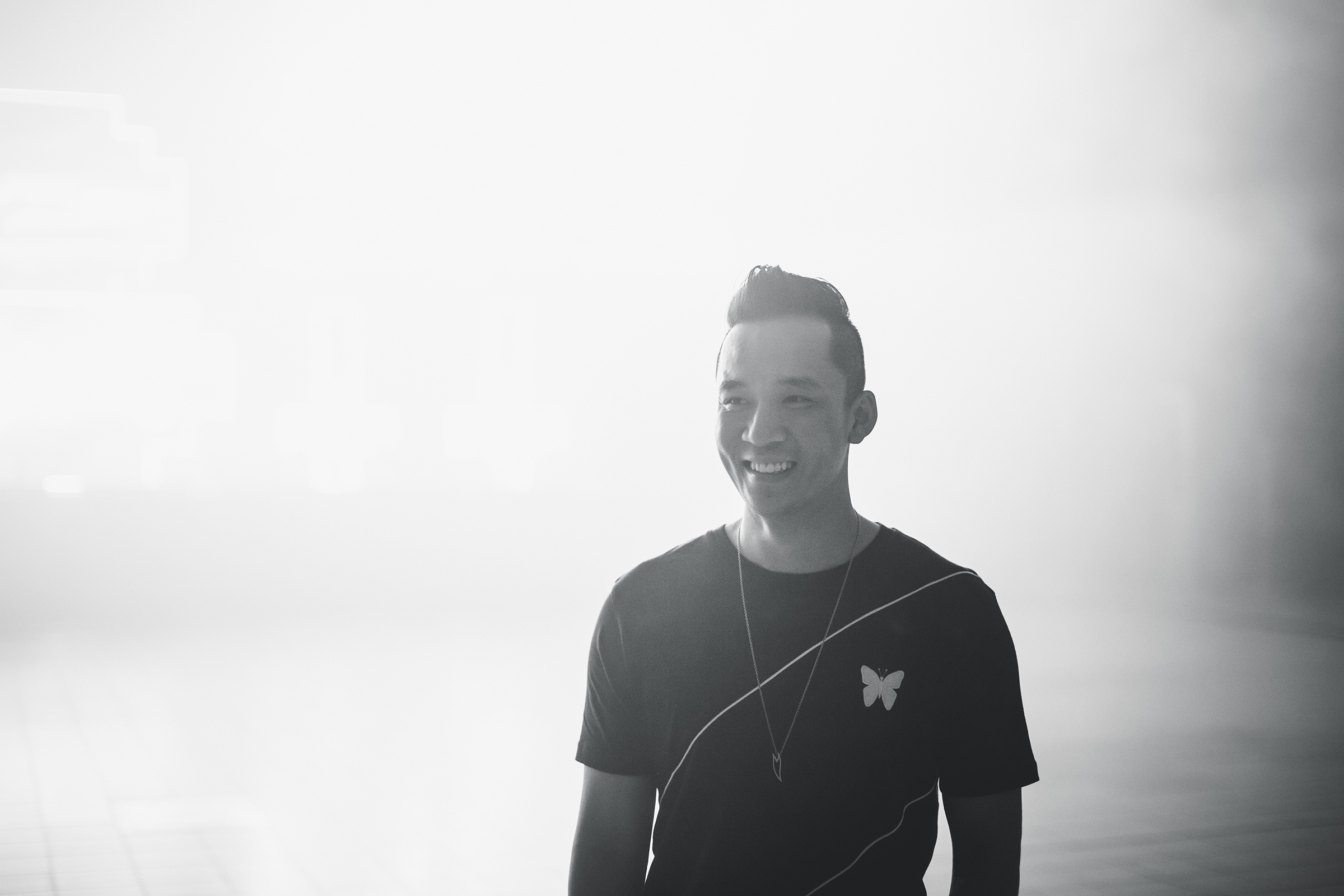 Are there any lessons you learned from your first event that have stuck with you until now?
Always make room in the budget for cleaning – or at least build the cost of cleaning into the venue costs. Proper budgeting is probably the most important lesson I've learned. Even to this day, I still have to check myself. We tend to go overboard with our production budgets – it's a good thing I have some good business partners to keep my budgets, and me, in check.
What are some of the biggest hurdles you have had while producing your shows and how have you overcome them?
It's definitely been a bumpy road with plenty of highs and lows. In 2001 – Edmonton implemented a "Late Night Dance Bylaw" putting new restrictions in place for events that ran past 3AM. This was a big hurdle for us, because we were the first promoters to throw an event under the new bylaw. It was a learning experience for both the city and our team. Electronic events or raves also had a certain negative stigma to them, so finding venues to host our events was incredibly tough. We were lucky enough to land Tiesto back in 2004 and with the support of the Shaw Conference Centre, we hosted the first electronic event at the SCC. Tiesto had just finished performing at the Olympics, so the hype was huge.  We went from hosting him at a 700 person nightclub to a 5000 person venue. Tiesto was such a success that we now call the Shaw Conference Centre home to many of our annual shows including PURE, SCREAM, and FREQUENCY.
In 2012, we were once again faced with another major hurdle. Elements Music Festival and dance events became the subject of controversy. To overcome them, we formed a coalition called "Fight 2 Dance" and with the help of over 14,000 signatures and emails, we were able to convince City Council to allow the people of Edmonton the right to dance. It was almost like Footloose in a sense. Elements Music Festival went on to be nominated one of the best festivals in the world by the International Dance Music Awards.
The single biggest lesson I learned is to take risks, but calculate that risk first.
Your events are often stereotyped in a negative way. What is your personal take on this?
I've been dealing with the entire "rave" stereotype for the past 16 years and we're still dealing with it to this day. People are generally afraid of things that they don't understand. I've met a ton of people throughout my career that told me that they would never go to a "rave", but as it became more acceptable to the mainstream audience, I started noticing the same people showing up at our events. We used to have media trying to sneak into the events to catch something negative happening on film and they would leave empty handed.
Our events have become more like concerts that cater to anyone from 18 years of age, to 50 years of age. There's no certain TYPE of person that goes to a Boodang show, you'll meet anyone from University students to doctors and lawyers. Since the explosion of electronic music, we've been able to build a strong community of dance music enthusiast.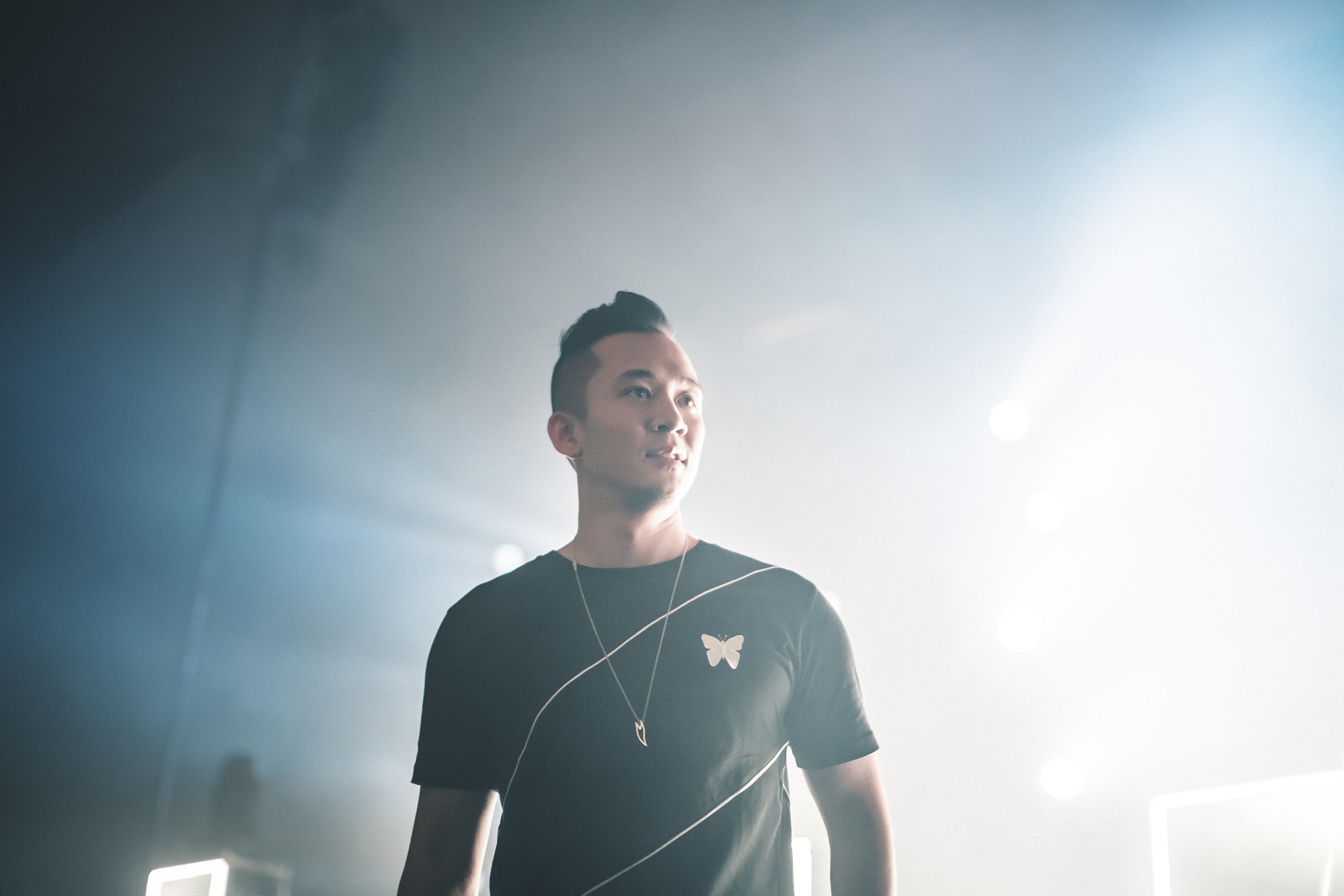 It is amazing that some of the biggest names in EDM (electronic dance music) grace our city on some of the busiest nights of the year, such as New Year's Eve.  Why do you feel that these DJs choose Edmonton as a destination?
Believe it or not, Alberta has one of the strongest EDM dance scene's in North America. I believe it's because we've always had strong promoters that have helped the scene flourish throughout the years. On top of this, major influencers like David Stone and Junior Brown have been pushing dance music in Edmonton for over two decades. Before the EDM craze began, Edmonton was already home to some massive festivals such as the Nexus Gathering.  I remember going to my first Nexus Gathering at the Mayfield Trade Centre, and I couldn't believe it.  There was 7000 people in a convention centre dancing to electronic music until the sun came up. The following year, Paul Oakenfold graced our city at the Northlands Sportex to a sold out crowd of 7500.  Our Tiesto show in 2009 sold out in 4 days and sold more tickets than the Beyonce concert that same week.
Edmonton has some amazing fans.  They're loud, they're supportive, and they come out in droves.
A strong corporate culture is prevalent within the Boodang organization. How do you keep this in check and create an environment where teamwork thrives?
We strongly believe in fan experience. Everyone at Boodang has one responsibility to ensure that EVERYONE has fun. Our team functions more like a family – we have our differences, we fight sometimes, but at the end of the day, we always stick together. Most of our team has been together since the beginning and have grown to mentor the younger promoters on the team.
For PURE this year, we built a waterfall effect by tying over 12,000 strands of twine onto 2 circular truss.  When we started the project, I told the team that each piece of string is part of a greater picture – much like everyone that's part of our family. When we completed the project, they were able to see the fruits of their labour. It's the same thing with our events, when you're standing on stage, or watching in the crowd – you can be proud to say – "I helped make this happen".
What is your vision for Boodang's future?
Boodang will continue to push the boundaries of dance music in Alberta. In the past couple of years, we've been able to expand some of our brands into other markets such as Calgary. PURE Calgary was a major success in its first two years and we hope to bring the brand to Vancouver as well. The scene has changed a lot in the past 5 years, and the fans are getting fickle about the events they choose to go to.  To ensure that the scene stays strong, we're going to dial into the genres of music that fans are gravitating towards the most right now.  We'll continue to expand our brands into other markets and hopefully bring back a few – particularly Elements Music Festival. I would love to continue building our Foundation brand as well – which focuses primarily on underground music such as Techno.
Our team functions more like a family – we have our differences, we fight sometimes, but at the end of the day, we always stick together.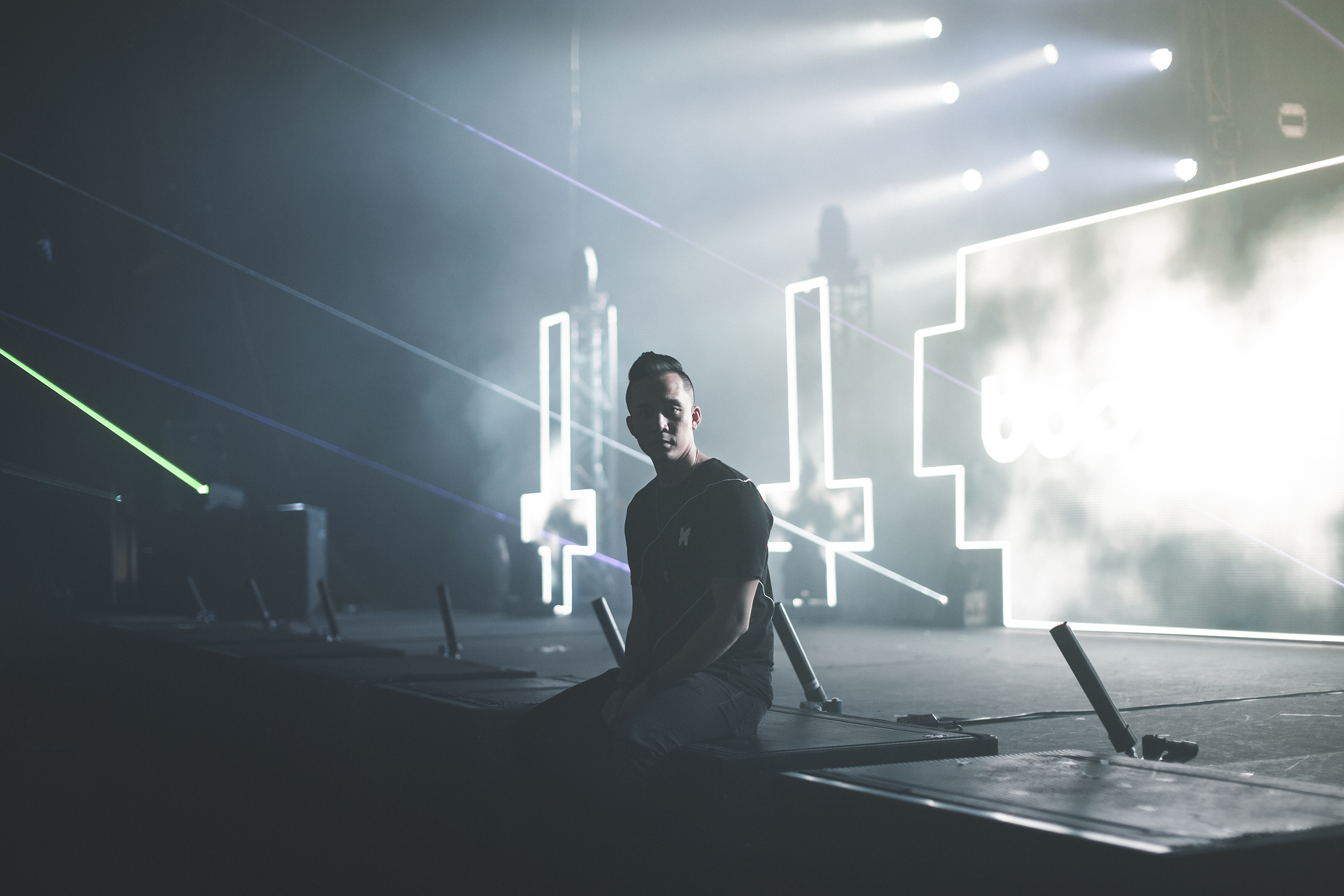 Do you have a favourite memory of an event or experience?
There's so many, it's hard to pick just one.  If I had to pick my favourite Boodang event and memory, it would definitely have to be back in 2004 watching the opening sequence to "The Elements Of Life" tour.  We had a curtain drop that revealed Tiesto after the opening sequence.  The room exploded and it was the first event that I threw with over 2000 people.  The feeling was surreal.  In terms of overall experience – musically – BPM in 2014 was a life changing experience for me.  Watching Richie Hawtin play until 10AM in the morning was probably one of the most epic moments of my life.
What is the single biggest learning lesson that you have experienced in business that you could tell us about?
The single biggest lesson I learned is to take risks, but calculate that risk first. Every time we put on an event, it's a huge risk we're taking – the margins are incredibly tight – but everything we do is very calculated.  There's been times when we've thrown shows that we knew nothing about – and in turn – they failed. This is simply because our calculations were off – we didn't know the market well enough.  On the flip side – if you never take risks, you'll never reap the rewards.  The other lesson I think that's very important is to always reward yourself for working hard. I live by the saying – "Work Hard Play Hard".  Set your goals and achieve them – once you achieve them – reward yourself. If you don't achieve them – work harder!  Don't be afraid to start small.
We hear you just launched a new app and business. What is Agnt?
AGNT is my new love affair.  The concept is fairly simple – AGNT (pronounced AGENT) is an online platform that connects artists and organizers.  We're revolutionizing the ways that DJs are booked by giving them the representation that they deserve.  Anyone can book the perfect DJ for any event using AGNT.  We built an iOS app as well as a responsive portal that works on any device.  It's incredibly exciting and easily one of the best projects I've worked on so far.
What was the ah-ha moment for the Agnt app?
There were really a few ah-ha moments that lead to the AGNT app being built.  As I said previously, I like to take risks – but I'm fairly calculated in what I do – so market validation was really important to me.  I have a ton of friends that are DJs and they all have the same problems (i.e. no one handling their bookings, always chasing after venue owners and organizer to get paid, no platform for them to be discovered – so they're playing the same gigs over and over again etc). These are essentially all tasks that an agent would handle, but of course, these DJs aren't making nearly enough to have representation.  One of the experiences that cinched it for me was when I was at a wedding and the bride was devastated by the performance of their DJ.  There was literally no accountability for his performance.  I started thinking to myself – "This DJ is going to finish this wedding, and play another one next weekend for another unsuspecting couple."  In the United States alone there are over 6400 weddings per day.  That's a lot of DJ's being booked.   That's when we decided – we need an app to help DJ's with their bookings and also provide a system of accountability for organizers.  The entire thing made sense!  We can streamline and automate the entire booking process for millions of artists across the planet – while providing a safe and secure way for organizers to book them.
It doesn't have to be perfect.  Build a minimal viable product, and get it out as soon as you can.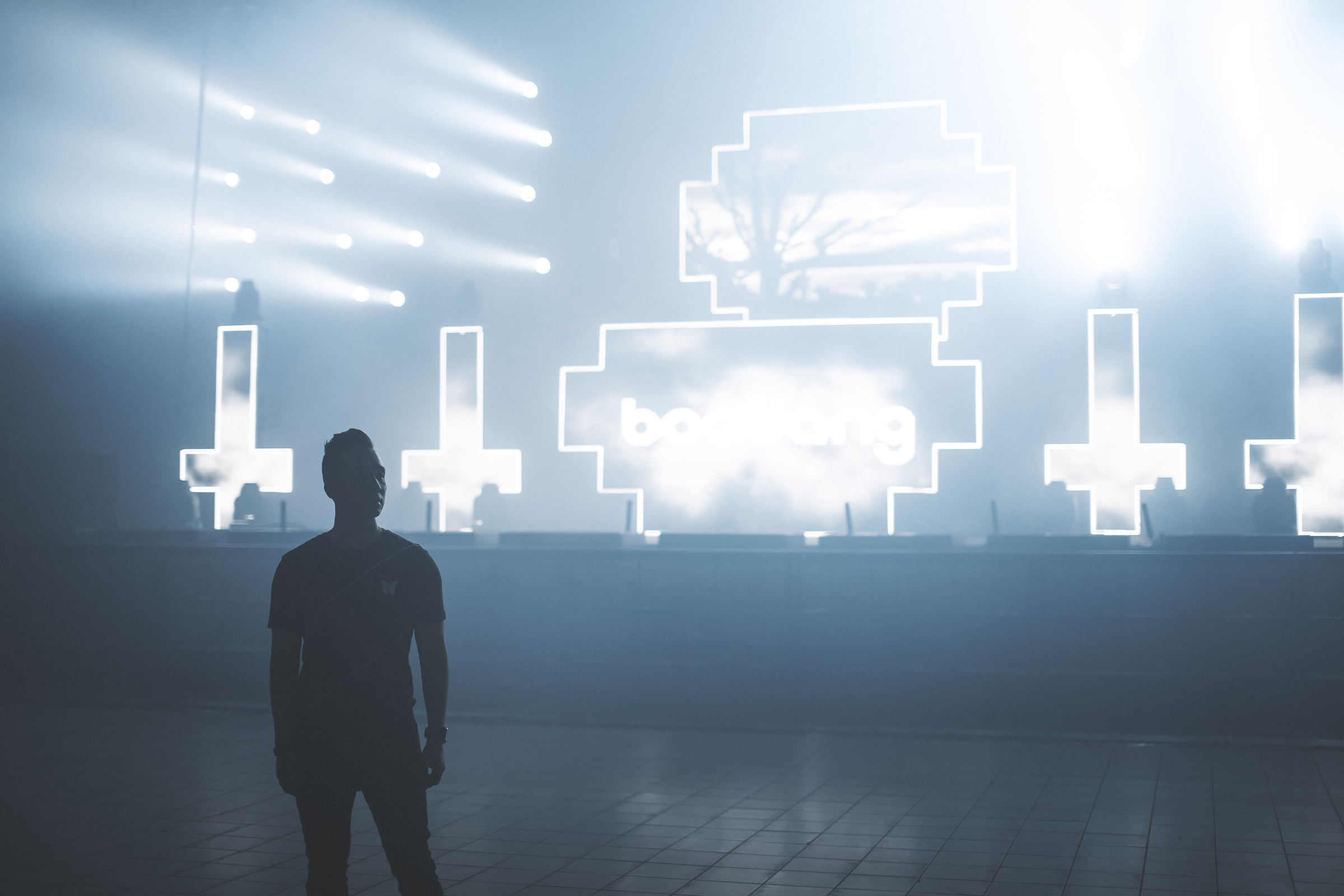 Could you tell us how you brought your business concept to fruition?
The first thing I did was put together the problem, and built a story around it.  After that, I looked at how I could build a solution and what type of features it would need. It was a very rough idea at the time – but enough to get my idea across.  That's when I approached my cousin David Nguyen. Dave went to school in San Francisco for marketing and successfully launched a kickstarter project a few years ago.  He's a creative genius.  I really needed help building a presentation deck to bring to investors – so I asked Dave to come on-board as one of the co-founders.
With his help we my ideas into a deck and built the very first wire-frames of AGNT.  From there, I met with our other co-founder Mike Henderson in Detroit.  Mike has been a DJ for over 15 years and is also a Native Instruments specialist.  He tour manages for artists such as Nicole Moudaber and Dubfire and brought a wealth of knowledge as well as a vast network of artists and promoters to AGNT.  After we had our founding team – we built a focus group to help us learn about what our users wanted.  Our focus group was built from about 1200 DJ's and promoters.  We began pitching the concept and idea to friends and family to raise our initial seed round.  The amount of support we received was incredible. Within 1 week we had raised our first seed round.  From there we began design and development of the platform.
What advice would you give someone who is looking to take bring their business idea to life?
Be passionate and authentic about the problem you're trying to solve.  Make sure your idea is actually something that provides a solution to a problem and that there is a market that exists.   Once you've validated that, build a prototype and start getting feedback as soon as you can.  It doesn't have to be perfect.  Build a minimal viable product, and get it out as soon as you can.  In our case, we've been testing with a small group of users and making changes to the platform.  We're finally comfortable with releasing it to the general public on June 14th.
How did you find an app developer?
The process took about 2 weeks.  All three of us are pretty tech savvy, so we spent a lot of time downloading and testing apps by the candidate companies.  We ended up choosing a company out of San Francisco because they really understood our project.  We interviewed about 7 different developers and did a lot of research behind each one.  We even contacted clients that they previously had.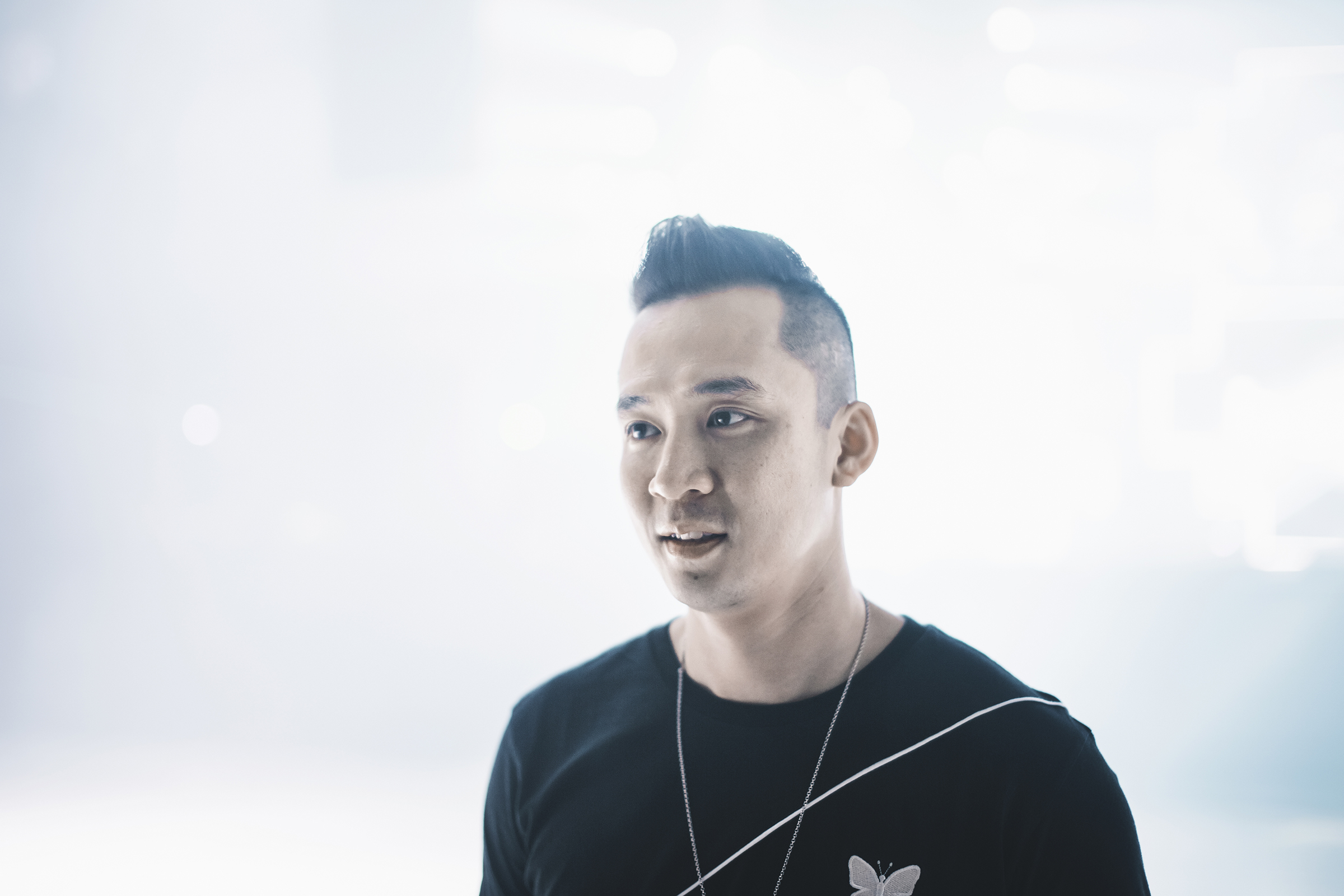 Where do you see AGNT in 5 years?
In 5 years AGNT will be a full fledged marketplace for musicians all over the planet.  Although our initial platform caters to only DJ's –  I would love to see AGNT become the hub for any organizer that's looking for any sort of talent.
How do you schedule your day to work full time, run Boodang and launch AGNT?
During the week my days are pretty long.  The nice thing about Boodang is we're super busy during the fall and winter when PURE, SCREAM, and FREQUENCY are happening – but things usually wind down in the spring and summer.  During the fall I'm usually working anywhere from 12-15 hour days.  I'll usually wake up around 7:30AM, write in my 5 minute journal, and head to the office. From there I'll read my emails and take a look at my tasks for the day.  I use Wunderlist to keep myself organized and our AGNT team uses ASANA for project management.  There's no better feeling than checking items off my list of tasks.  Wunderlist is an amazing tool that keeps me focused and concentrated on the tasks at hand.  To keep our team working collaboratively and efficiently, we started using Slack for communications.
Where do you find inspiration in your day-to-day life?
Some of the biggest inspirations in my life are the people that have gone to change the entire space that they are working in.  For instance, Elon Musk has changed the way that internet banking works with PayPal, then he went on and is changing space travel with Space X, and now the electric car with Tesla. Serial entrepreneurs like Elon Musk inspire me to do something that can change the world.  I hope that AGNT can change the way that talent is booked forever. It amazes me how technology is exponentially improving upon itself and we're becoming incredibly efficient yet there are still systems out there that are operating in such an ancient and inefficient way.
If you had to pick a single aspect that you attribute your success in business and personal life to, what would it be?
I think authenticity has been the single aspect that I can attribute to my success in business and personal life.  I think authenticity will always shine through your product – which in turn displays your passion.

What does the ideal first 60 minutes of your day look like? What do you do as part of your daily routine or would like to do in an ideal world?
First thing I do is make my bed.  There's something about making your bed that gives you a sense of accomplishment.  You're off to a good start by accomplishing that first task of the day.  After that, I feed my dog and take him for a quick walk.   I'll usually pull out my handy blender and throw some greens as well as Spirulina and Chlorella to brew up a smoothie.   Breakfast and a shower will usually follow that. After that I head to the office where I spend most of my morning replying to emails and phone calls.  If I'm lucky, I'll squeeze a gym session in before lunch.
Authenticity will always shine through your product – which in turn displays your passion.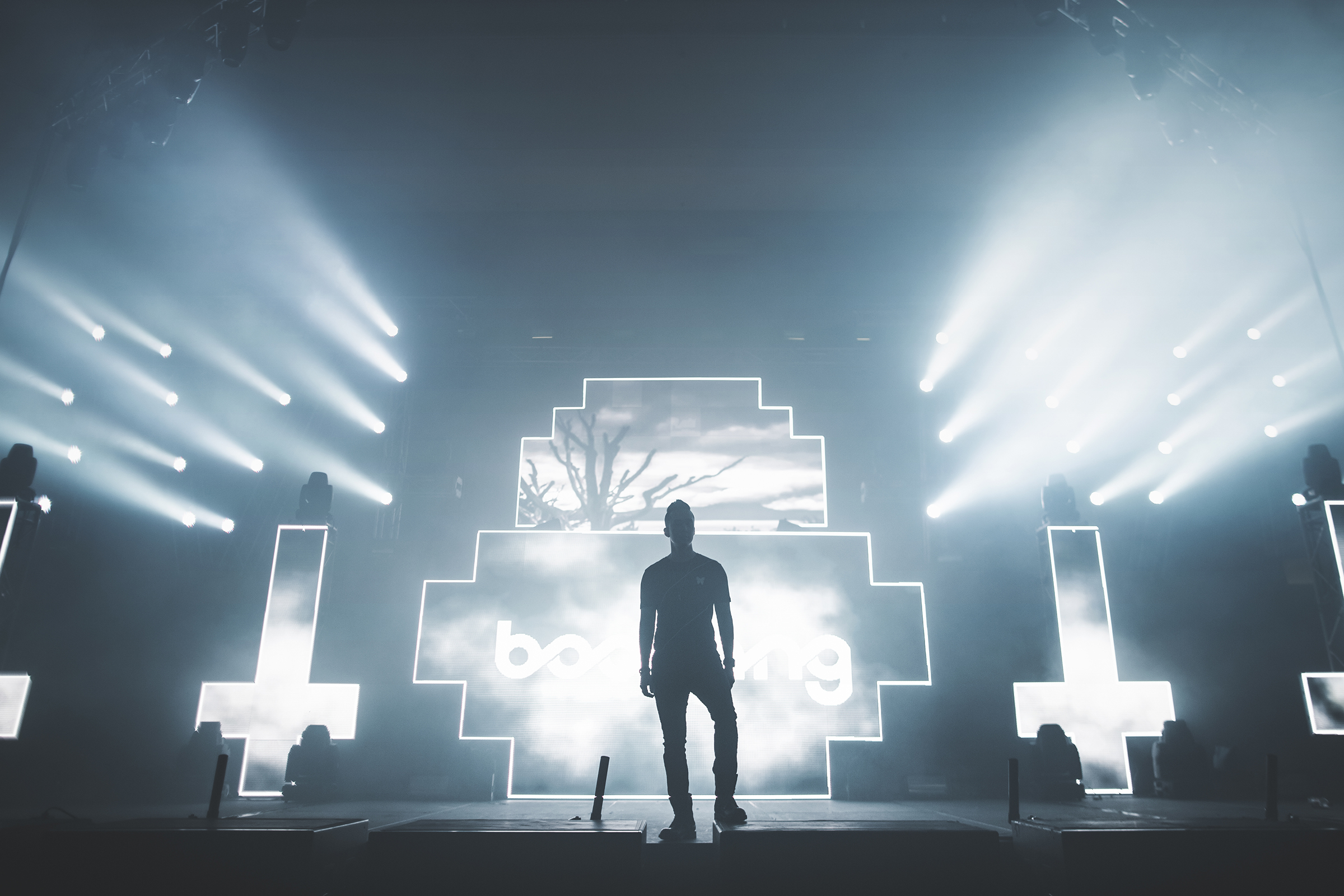 How do you wind-down and relieve stress?
I love  snowboarding.  Unfortunately it's not year-round, and I'm not that great at it.  I've been reading a lot lately – which has also been a great stress release.
Are there any resources or an app that help you manage day-to-day and keep you organized?
Best apps that I use daily are SLACK, Wunderlist, Asana, Google for Work, and Hangouts.
Is there a book that you would recommend that inspired, influenced or helped you in life?
There's so many!  The Power of Now is a great book that helps re-engineer the way your brain works.  It's actually helped me through some difficult times and change the way I do business.
If there was one thing you could bring to Edmonton from your worldly travels or life experiences, what would it be?
When I experienced Sensation in Amsterdam back in 2007, I wanted to bring it to Edmonton.  So we started doing PURE and FROST.  I'm really itching to do an amazing outdoor festival – If I could bring a "Coachella-like" experience to Edmonton – I totally would!
What is your favourite restaurant or coffee shop in town?
That's a tough one.  I actually really love the restaurants in Edmonton. I would have to say Corso32 is pretty consistent. I don't drink coffee very often.
What are you currently excited about? What's next for Viet?
We just had our two launch events in Edmonton and Calgary for AGNT.  On June 14th we'll be in Vegas for the EdmBIZ conference and at the same time AGNT will be available online at AGNT.COM and on the iTUNES app store.  This is a huge milestone for the team and I and we're incredibly excited for it.