Current employment trends note 5-6 career changes, on average, for an employed individual. However, Ralph Young built his corporate career with one company – Melcor Developments – starting as a young, entry-level employee and rising to CEO and President of the company. Throughout his time at Melcor, and post-retirement in 2012, Ralph has been involved with many community and post-secondary organizations including the University of Alberta, MacEwan University, Edmonton Eskimos Football Club, Rotary Club of Edmonton and The Citadel. Having earned several awards, including the Queen's Golden Jubilee Medal and the City of Edmonton Salute to Excellence Award.
After finishing his four-year term as the Chancellor of the University of Alberta on June 15, 2016, Ralph took the time to share his experiences with YEGpeople. Ralph reflected on what he learned from shaking hands with over 26,000 graduates at numerous convocations, words of wisdom from numerous Honorary Degree recipients, and what he hopes for future young Edmontonians who are making their mark in our community.  As a corporate and community leader, Ralph has a distinguished reputation for exemplary leadership in business and community service. Ralph Young knows a thing or two about how to be an model leader while balancing work and family.
What brought you and your family to Edmonton?
In 1969, Gay, my wife, and I came to Edmonton to complete a Masters in Business Administration at the University of Alberta. I had just completed my undergraduate degree BSc. in Civil Engineering at the University of Saskatchewan and was working as an Engineer in Training in Manitoba, until I received my professional designation as a Professional Engineer.  We arrived in Edmonton alone, only knowing a handful of folks in this city.

Can you tell us about your professional journey through Melcor Developments?
I started with Melton Real Estate Ltd. (now Melcor Developments Ltd.) on April 14, 1971, the week after my final exam. My positions was the Assistant to the Manager of the Land Development Division – and only the second employee in this Division. Less than one year later, I became the Manager – Calgary Region, Land Development Division, and moved to Calgary to pursue this role. In 1974, I became Vice President of the Land Development Division, and Director of the public company Melcor Developments Ltd. in 1976. I stayed in this role from 1976 to 1997 and eventually was promoted to the President of the company in 1997 and Chief Executive Officer in 2000. I spent over ten years in this position before retiring as President in 2012 and CEO in 2013.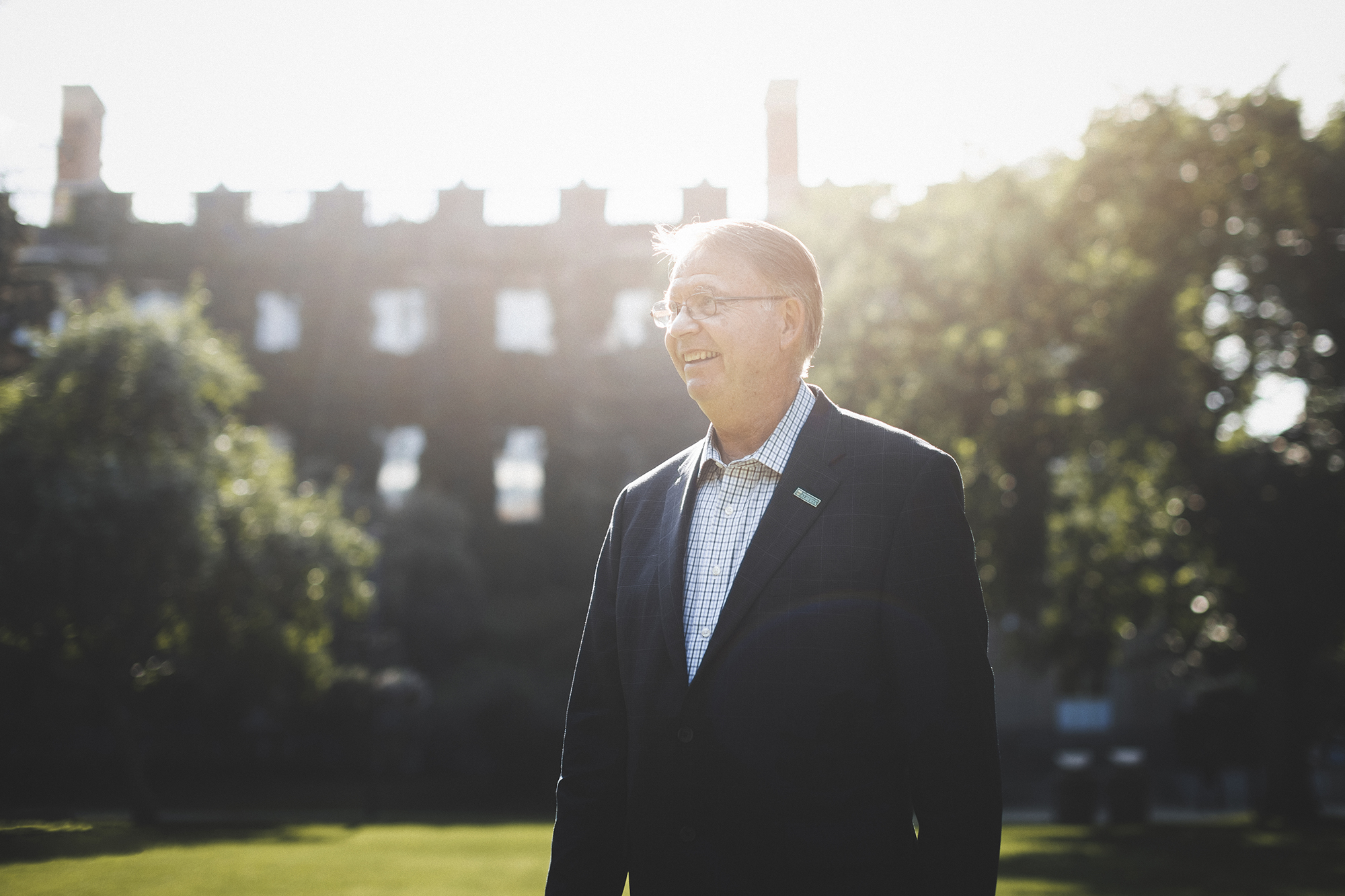 In our current society, many young professionals change career paths up to 5 or 6 times. You stayed at Melcor for over 45 years. What were some of your learnings and advice that you can pass on?
Loyalty and respect for my employers are the reasons I stayed. I respected the company owners and their values. The job taught me to be personally responsible for being part of the team and moving my way up the ranks. My major learning was that I needed to adapt to change, deal with setbacks by accepting things that couldn't be changed and focusing on the things that could.
While in leadership positions at Melcor, you were also involved in voluntary work and raising a family. How did you balance your work and leisure time?
My wife was very supportive of my lifestyle and one of the reasons I was able to do it all. I also had great peers and mentors that I could observe and learn from. I'm fortunate to have had a strong understanding of what is fundamentally important in my life and what I value – and how to balance it all.
You just completed your role as the Chancellor of the University of Alberta. What motivated you to serve in this capacity?
I have greatly valued the opportunity to serve as Chancellor of the University of Alberta over the last four years. I have always had a strong appreciation of the value of education and role of higher education in society. It is one of the greatest equalizers in any free society. I have played an active role in educational affairs starting in high school, through university and as an alumni. I believe it's important to stay involved in ensuring that post secondary education is accessible and meeting the needs of students it serves. I've been fortunate enough to have served on the Boards of Grant MacEwan Community College, Alberta College, UofA Faculty of Business Alumni, UofA Alumni Council, Alberta Business Family Institute, School of Business Advisory Council, UofA Senate, UofA Board of Governors as well as supporting a number of educational institutions with financial support. The role of Chancellor was a wonderful tie-in to ensure that there is a positive relationship between the University and the greater community.
Personal success is a concept which can only be defined by your personal satisfaction and personal sense of achievement.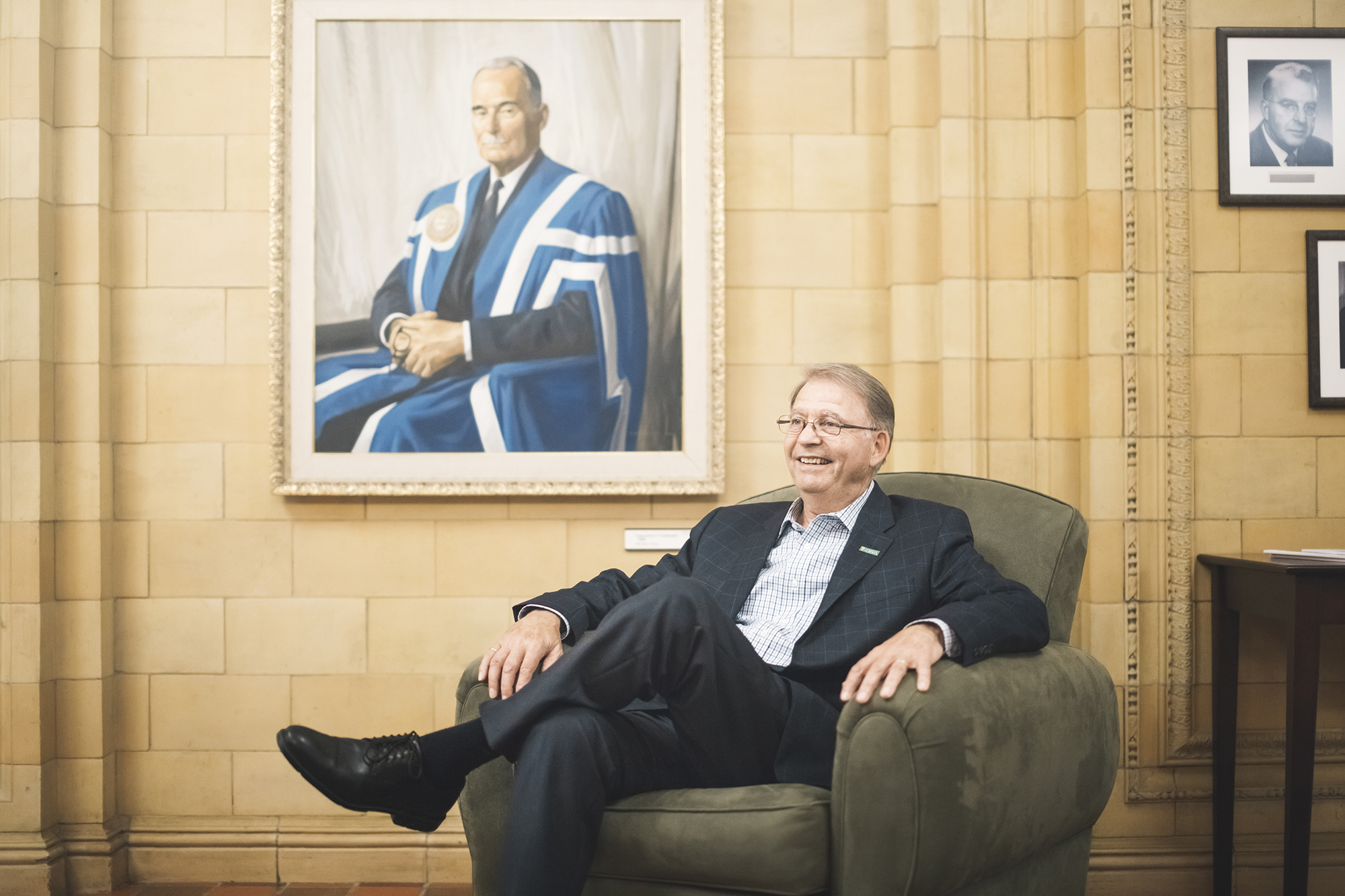 As a community and corporate leader, how do you define success and what is your advice to young professionals on being a successful leader?
Personal success is a concept which can only be defined by your personal satisfaction and personal sense of achievement. It has been my observation that most people don't achieve the success which they desire because they ultimately quit before they succeed. Most levels of success require a level of effort which takes determination and perseverance.
Often times, it's challenging for a young professional to find time to volunteer in their community, while balancing work and young families. Why do you feel it's important to give back?
I believe that it is essential to find the balance in life to give back to the community. A healthy community is at the core of everything which we value as a free society – and to be free, compassionate and just takes diligence and effort by all.

You've lived in many Canadian cities in your life. What makes Edmonton different?
I love Edmonton because this is the place where we have decided to make our home, our family and our life. Every city has its attractions and drawbacks. Edmonton is a city which tries harder than many, because we lack the geographic location, natural amenities, weather and population to attract people for those reasons. It is a city of economic opportunity, strong educational institutions, strong arts and cultural attractions, with a diverse, inclusive and welcoming population and an amazingly generous attitude and "can do" spirit!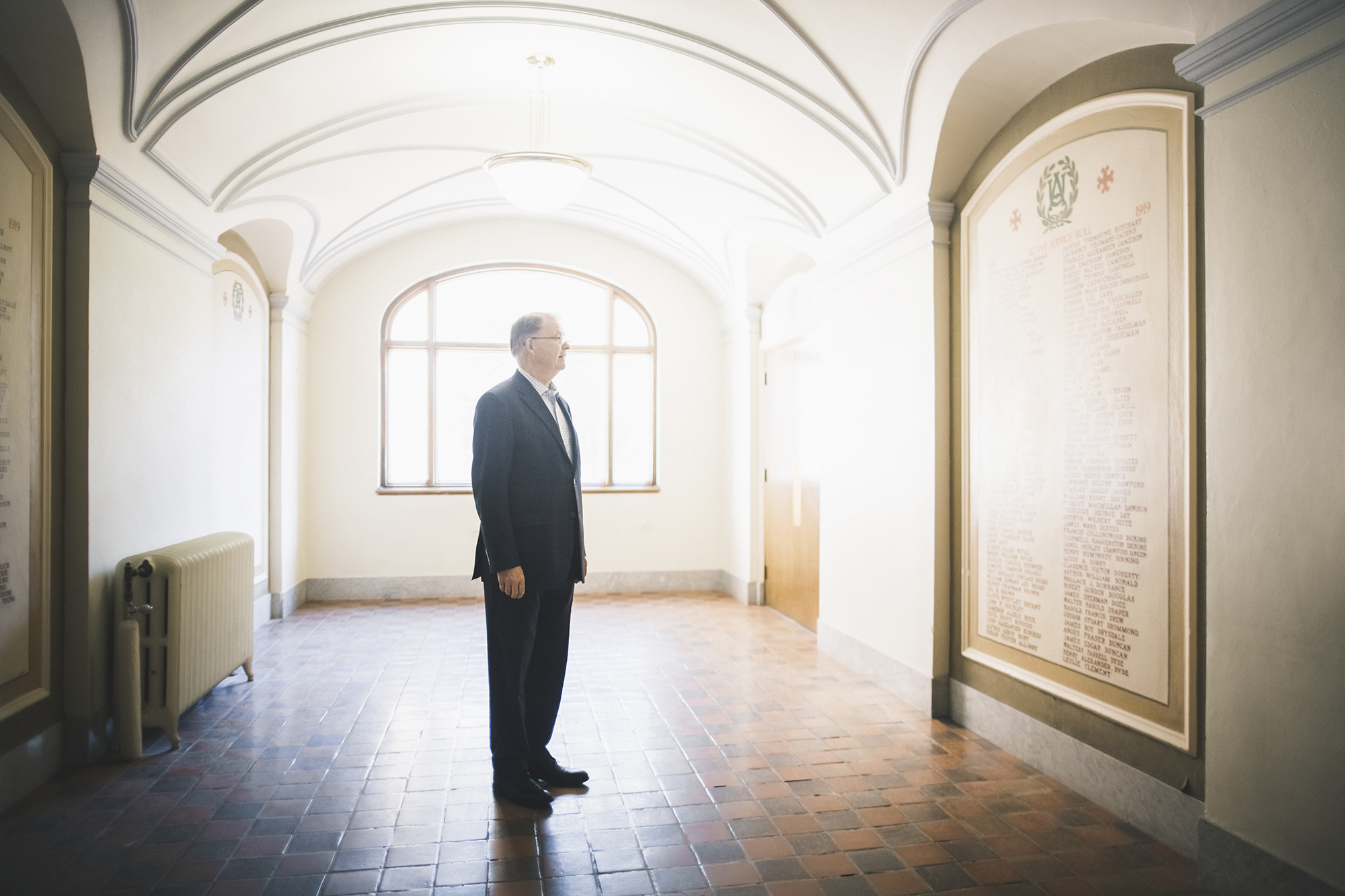 On a personal level, what keeps you moving forward? Where do you find inspiration in your everyday life?
I am motivated to live a meaningful life – inspired by faith, family, community and the opportunity to serve and to make a positive contribution for the benefit of myself and others.
What does the ideal first 60 minutes of your day look like?
The first 60 minutes involves a hot shower, a brief reflection, news update and a quick breakfast.
How do you wind down and relieve stress?
I wind down by reading, watching public affairs commentaries, walking the dog and enjoying classical music.
I believe that it is essential to find the balance in life to give back to the community. A healthy community is at the core of everything which we value as a free society – and to be free, compassionate and just takes diligence and effort by all.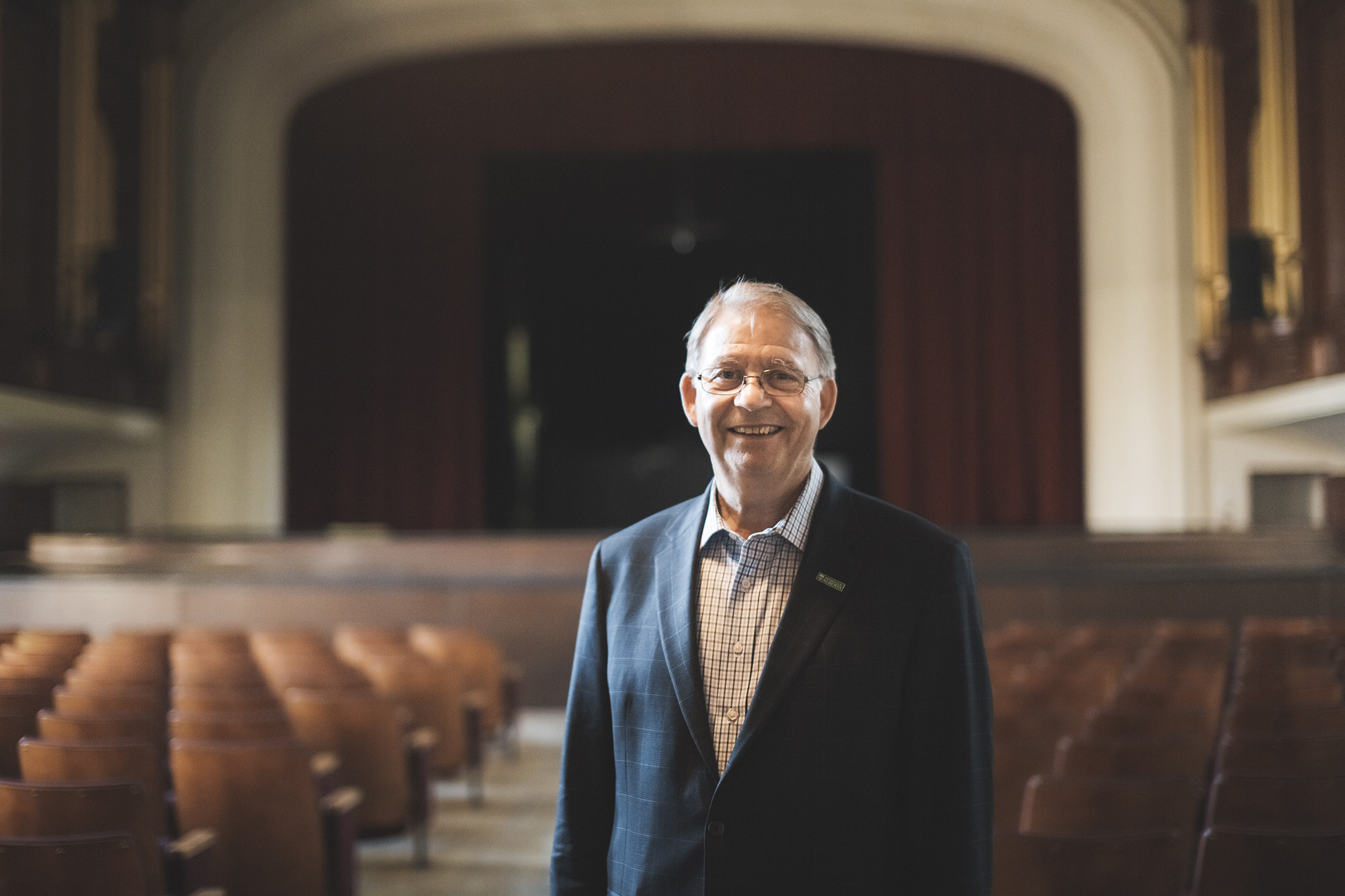 Is there a book that you would recommend which inspired, influenced or helped you in your life?
There have been many books which have inspired me including "Markings" by Dag Hammerskjold.
What is your favourite restaurant in town?
Favourite restaurant is whichever I happen to be in with our grandchildren.
If you had to pick a favourite place in Edmonton to take a breather, let loose, or to soak up the city, where would it be? And why?
Whitemud Ravine is one of my favourite places in Edmonton, because it reminds me of the beauty and sanctity of our natural environment within a major urban metropolis.
What's next for you?
Next plans for me are to keep a balance in my life of family, friends, faith, fun, community and professional aspirations.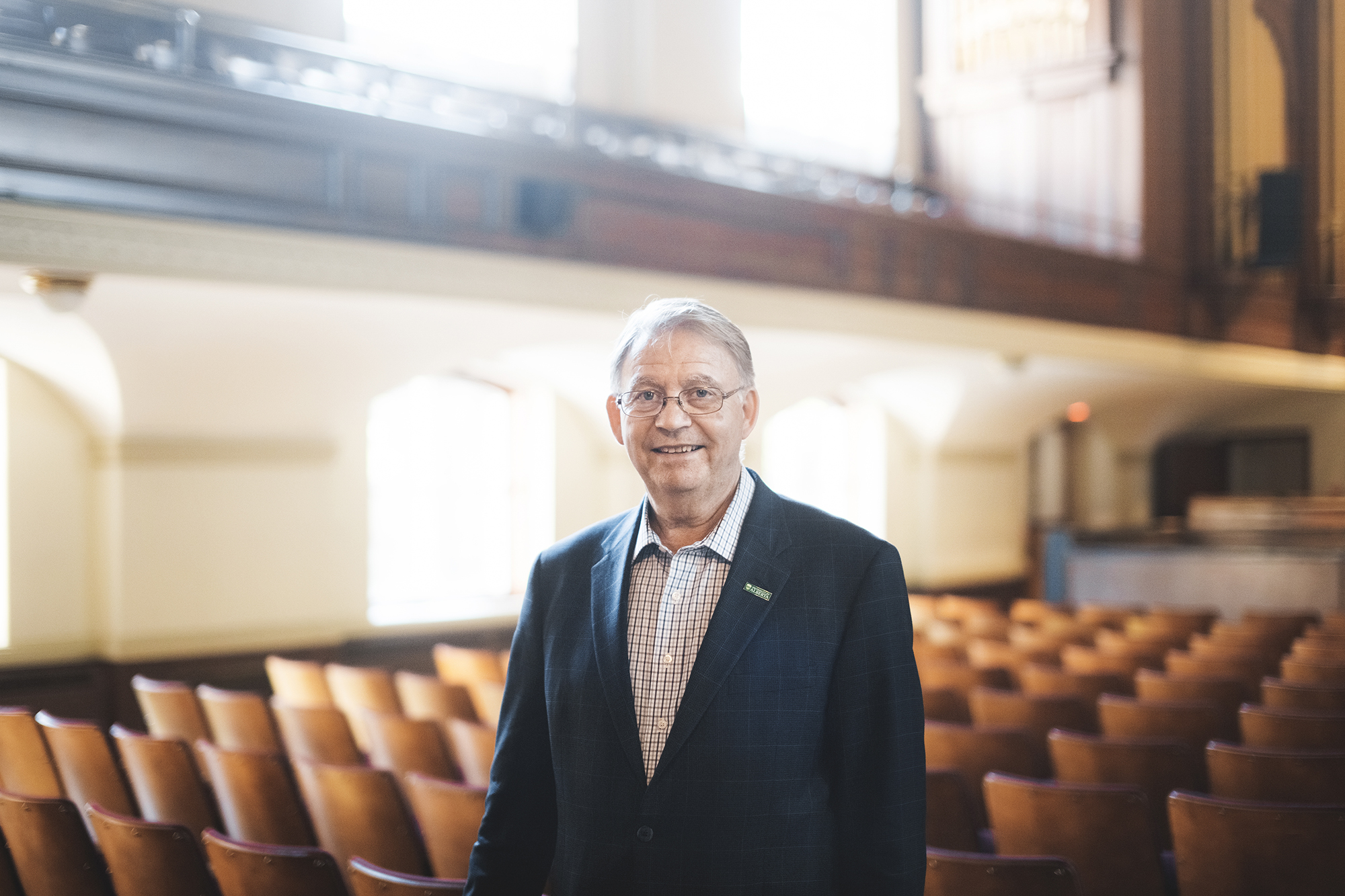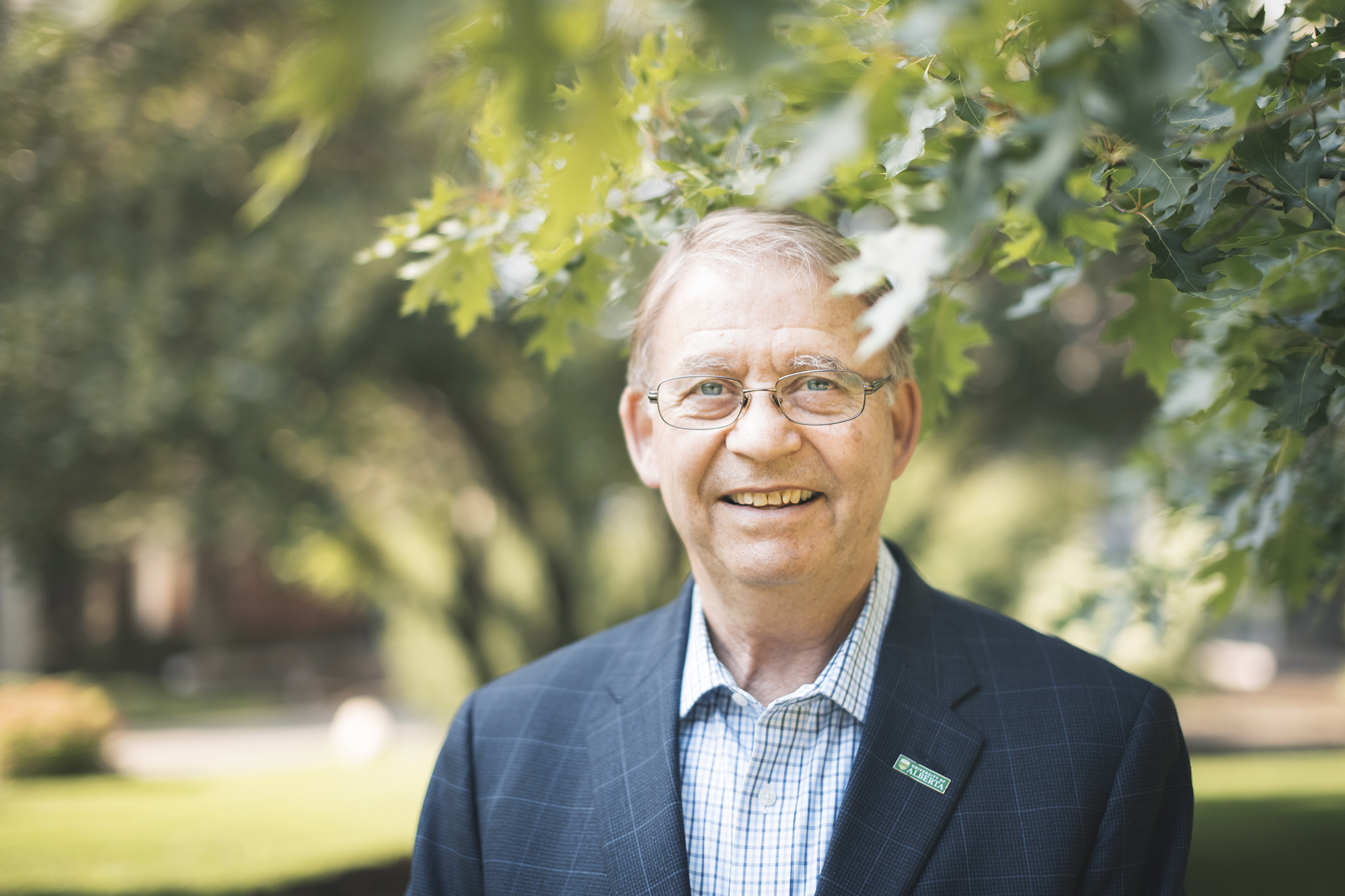 By: Danisha Bhaloo