As an intellectual property lawyer, Mike Sharp has his finger on the pulse of the innovation taking place in Edmonton. Mike shares some tips on how to turn your ideas into a business and how to further protect those business ideas.

Can you tell us a bit about yourself?
I am originally from Red Deer, AB and, like many people from smaller centres in Alberta, I moved to Edmonton when I was 18 to continue my education. I spent ten transformative years at the University of Alberta in three different faculties.  I started working at the law firm of Parlee McLaws LLP Edmonton in 2007, and now practice as an Intellectual Property (IP) lawyer.  I was recently asked to become the Practice Group Leader of the IP team in our Edmonton office.
What led you to Intellectual Property Law?
I only became aware of the term 'Intellectual Property' when I was in graduate school.  I was looking into careers outside of research that remain connected to science and technology.  In asking around and reading about the possibilities, I came across several examples of people making the transition from science, to law, and then more specifically into IP law.  Patent law (a subset of IP law) allows me to deal with scientific and technical problems almost every day and in a way that provides real life results to clients.
What makes an Intellectual Property lawyer unique compared to a general corporate practice lawyer?
This is an interesting question.  IP lawyers deal with specific assets of a company (patents relate to inventions, trademarks relate to brands, copyrights relate to creative works including software).  We try to strengthen the company by protecting rights to these assets, and in certain circumstances, buying/selling those rights, or enforcing them in court.
If you were to ask a non-IP lawyer about us, they might say that we can be a bit more 'nerdy'.  This impression relates to the scientific or engineering backgrounds that IP lawyers often have, but it is because of this background that we can 'speak the language' of inventors.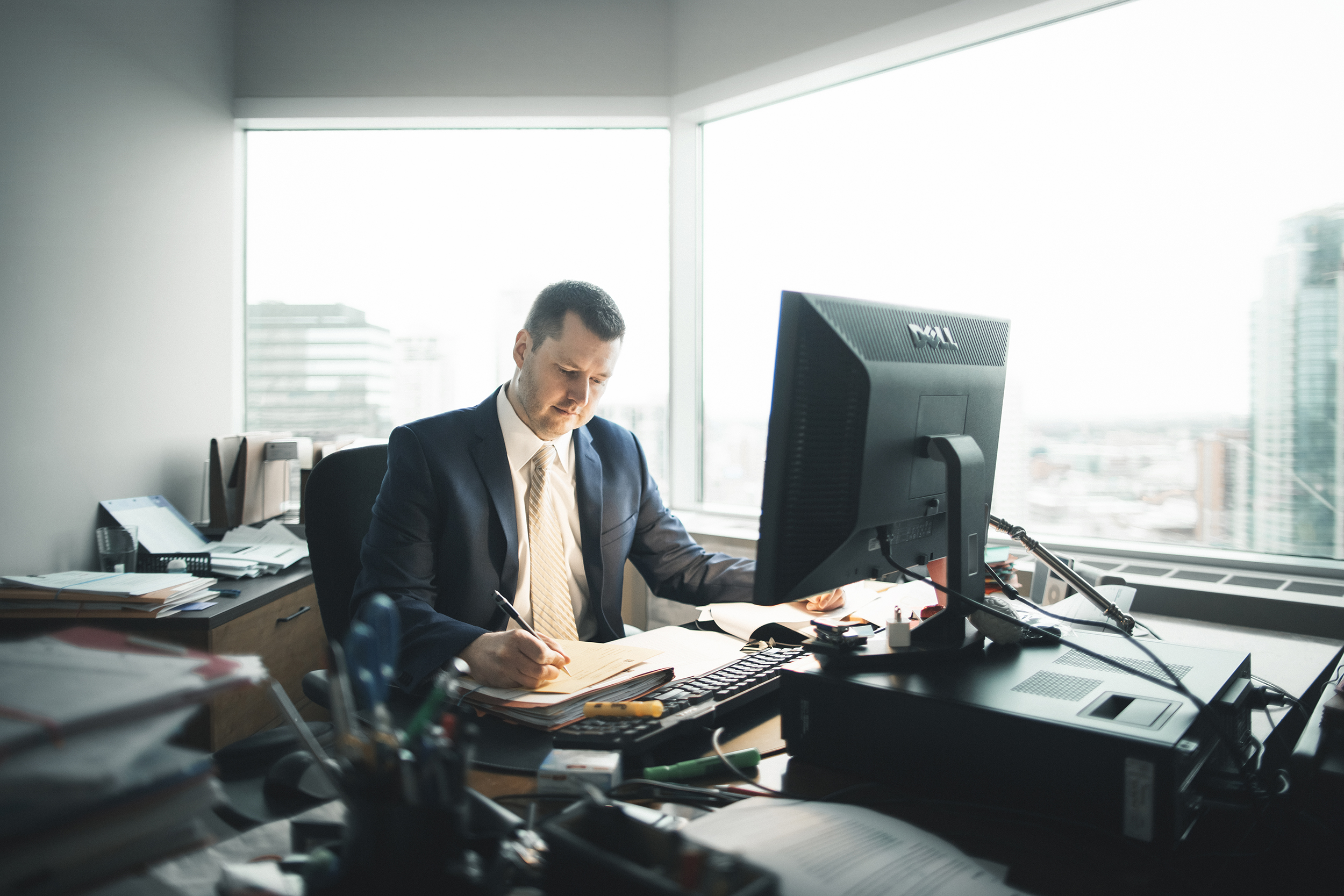 Your profession puts you in a unique situation to have a pulse on the new ideas that are popping up in Edmonton. Do you see any trends in ideas that are currently popular in the city?
Edmonton is a very innovative and creative city.  A current trend that seems to spread across industries is addressing inefficiencies.  Innovation and inventions can often be thought of as solutions to problems.  In a downturn, a lot of these solutions emerge as novel ways to reduce or eliminate inefficiencies as ways to increase profit or reduce costs.
Have you noticed any trends in the types of startup businesses that have been cropping up in Edmonton?
The innovation in Edmonton is actually quite diverse, so I don't necessarily see trends in the industry or nature of the startup business.  I am often surprised as to how clients are able to carve out markets in such varied industries.  Where I do see trends are in the founders and innovators themselves.  The individuals involved in startup companies are very driven, eager to learn all facets of their industry, hardworking, gracious, and open minded.  They are quite often a great pleasure for me to work with.
Did the idea landscape in the city look different 5 years ago than it does today?
I believe that the community in Edmonton is continually becoming more and more receptive to new ideas.  Organizations such as TEC Edmonton, Startup Edmonton, Business Link, and Alberta Innovates – Technology Futures (AITF) provide an infrastructure for companies and individuals to get their business from idea to reality.  Again, there is a lot of diversity in the ideas; entrepreneurs are great at identifying problems in a wide variety of contexts and looking for solutions to those problems.
The most important tip that I have is to avoid publicly disclosing your ideas until you've had a chance to talk with an IP lawyer.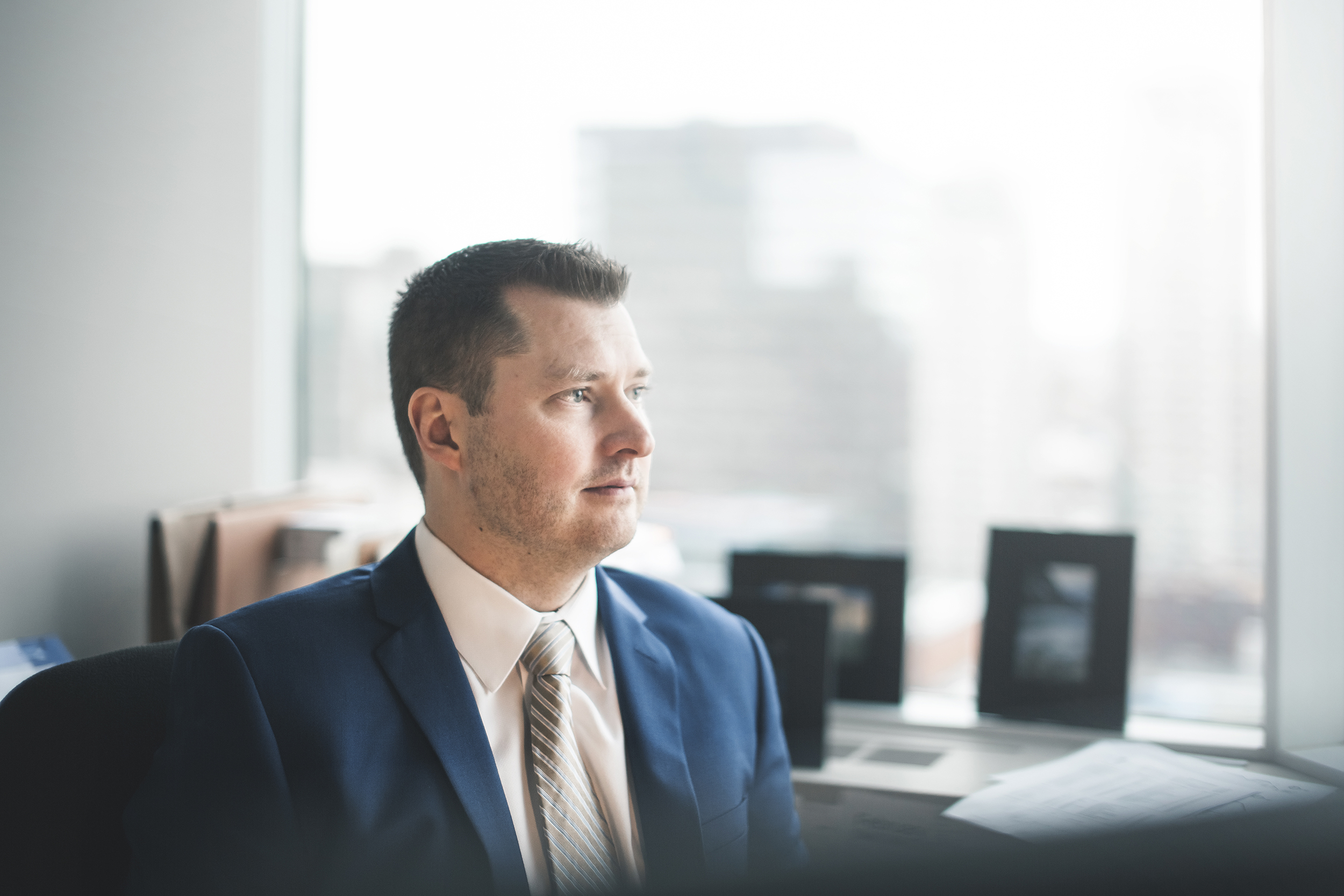 Can you tell us about the most exciting patent that you have worked on to-date?
All of my clients and projects can be seen as my children with different strengths and characteristics; all are unique and exciting in their own way.  I wouldn't be able to choose!  Also, patent applications remain unpublished and 'secret' for a period of time after they are filed and the Law Society of Alberta prevents me from disclosing my connection to clients for particular matters.
Eventually, patent applications and patents become published record and anyone can look them up.  Patents are known to cover a very wide range of inventions from high-tech medical devices and pharmaceuticals, to software and electronics, to mining and construction equipment, to sports and recreational devices.
New business owners may be unsure when, or if, they should seek the advice of an intellectual property specialist lawyer. At what point is it most beneficial to seek advice? When is an intellectual property specialist going to be required?
One of the best times to see an IP lawyer would be prior to even starting the company.  A strategy can be identified so that your IP assets are protected as they arise and are leveraged, as much as possible, to give you a competitive business advantage.
I'm obviously biased, but there are almost always some IP issues to be addressed in business.  An IP lawyer can identify those issues for you and then the business owner can make their decisions in an informed manner.   Owners can consult IP lawyers for a wide range of things, such as ensuring that their brand is properly protected (and distinctive) through to advising on whether a patent application is appropriate for their new and innovative products or processes.
What are 3 tips you would give to someone who is looking to turn an idea into a business?
The most important tip that I have is to avoid publicly disclosing your ideas until you've had a chance to talk with an IP lawyer.  There is the somewhat obvious consequence of someone stealing your idea and running with it, but the lesser known issue is that even if your idea isn't stolen at the outset, public disclosures can destroy your chances of obtaining a valid patent.
Secondly, I would recommend putting a lot of thought into identifying what sets your idea/business apart and how you plan on maintain that uniqueness as an advantage.
Finally, be committed to your idea and business and be prepared for a lot of hard work.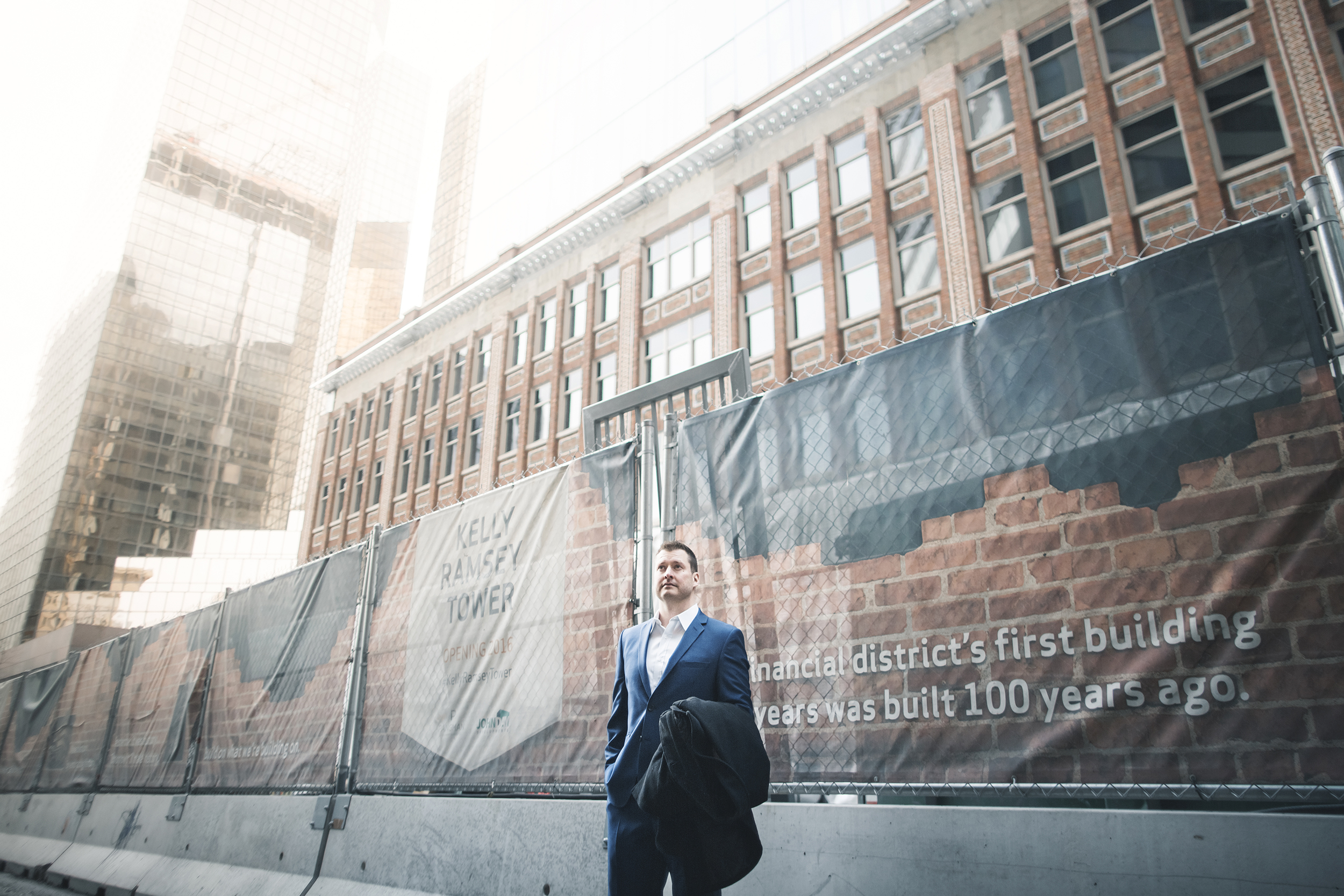 What is the most common misconception that you see from clients looking for your advice?
Some potential clients come in with a sense that a good idea will lead to instant rewards.  It is rare (if ever) that an idea, on its own, will amount to a get-rich-quick exercise.  A lot of time and hard work is needed to bring the benefits of an idea to fruition.
Additionally, it is a misconception that just an idea can be properly protected to exclude others from using it.  In general, the idea needs to be first reduced to practice (for example, as a prototype) in the case of patent protection.  Similarly, copyright protection does not apply to the idea itself, but to the expression of the idea, such as a manuscript, source code, or song.
What are the most common pitfalls new businesses face when trying to establish their brand?
In the IP world, brands are referred to as trademarks and are used to distinguish the goods and services of one company from those of another.  The common pitfalls relate to a lack of foresight and organization of the business owner.
It is important to research a potential trademark before using it to see if you might be infringing on someone else's pre-existing rights.  It is also important to know if your trademark could possibly be misinterpreted in a negative way when viewed from a different perspective (there are actually a lot of strange and humorous examples of this – for example, search online for logo fails).  Finally, a lack of continued documentation of the use of the company's trademarks can be detrimental when the company is required to prove and enforce their rights down the road.
be committed to your idea and business and be prepared for a lot of hard work.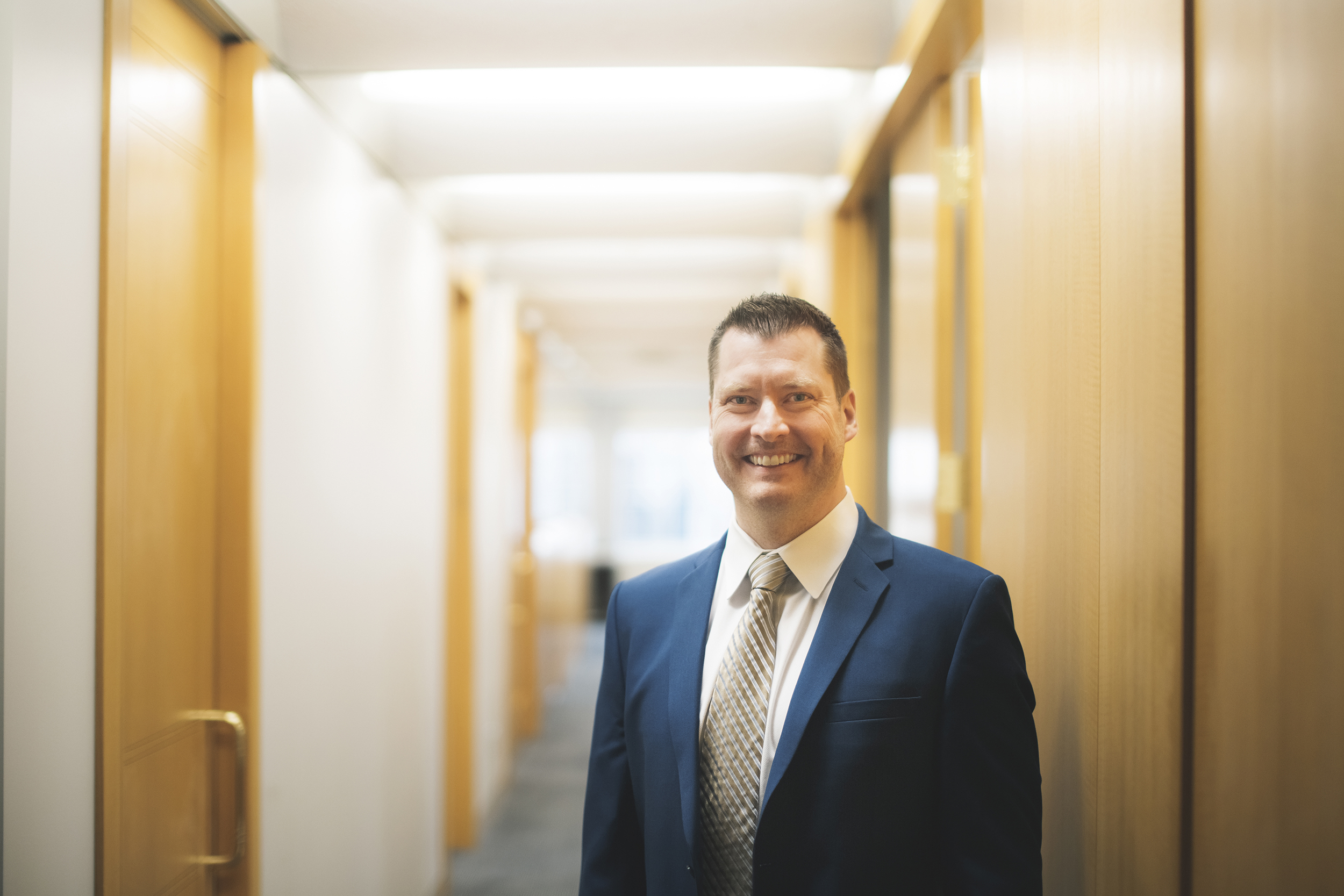 What would you like to see come to Edmonton in the next five years?
I would really like to see the spread of a properly functioning LRT system, as well as continued increases in urban density, although I do realize that these are longer term, ongoing goals and not necessarily something that will be completed in five years.
I'd personally be interested in seeing even more craft breweries and craft beer culture in Edmonton.  If we're compared to other jurisdictions, I believe that we are far from saturation.
I would also be interested in seeing Telus Field used closer to its full potential.  It is a great venue for baseball, concerts, and other events, but has been underperforming.  I'm glad to see recent news that it appears to be heading in a new direction and will hopefully be appreciated more.
What do you like most about the downtown Edmonton lifestyle?
The greatest thing is the walkability. My wife and I currently live on the edge of downtown.  It is a short walk to the office, to green space, to get groceries, and to restaurants and bars.  I like all of the interesting, independent businesses that are downtown. I've also been watching the construction of the new arena from my office window.  I think that it is an exciting time for downtown Edmonton.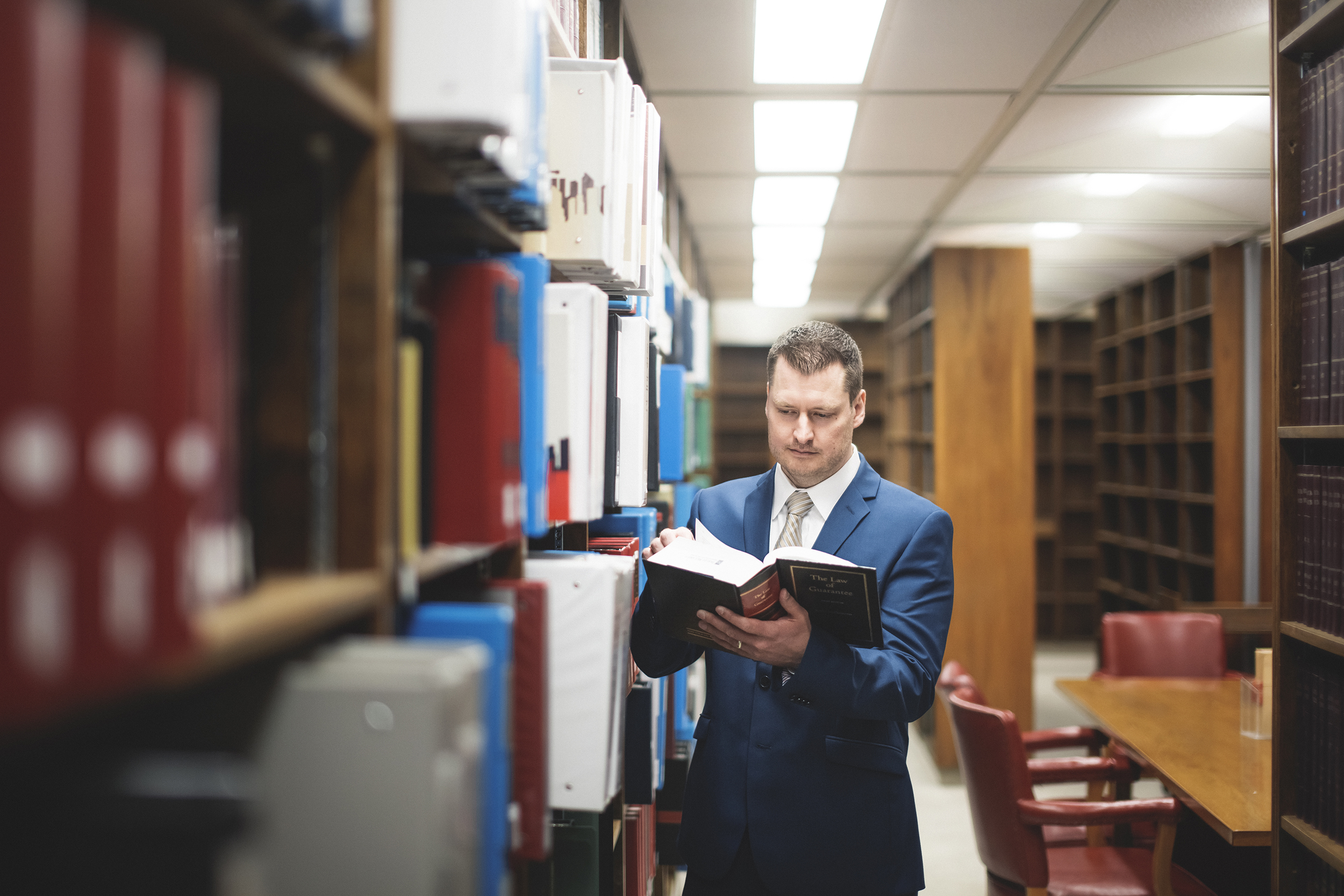 What made you stay in Edmonton after Law School?
I fell in love with Edmonton during my ten years at the U of A, which is a beautiful part of the city. Even after law school, there was still a lot for me to explore and do in Edmonton and the city continues to reinvent and improve itself. Although it is a bit of a rare specialty, Edmonton also presented excellent opportunities to work in IP when compared to other Western Canadian markets.  I've been very happy with my decision.
I understand that you were part of ringing the opening bell for the TSX once. How did you come across that opportunity?
That was a really interesting experience that I was very grateful to have had a chance to participate in.  There actually isn't a market opening bell in Toronto per se; it was more like a buzzer that was pushed at the end of the countdown.  This event was arranged by some of the corporate securities lawyers at our firm as part of our 2014 anniversary celebrations for operating in Edmonton for 125 years.  While I don't practice in corporate securities law myself, the experience does relate to IP clients somewhat, as it is a goal of some (not all) startup companies to become publicly traded on a stock exchange.
Twitter: @sharpatwork