Mandy Trapp's purpose in life is to make meditation mainstream. As a lululemon ambassador, and the co-founder + lead educator of Lifestyle Meditation, she's making Edmonton (and the world) a calmer place — one deep breath at a time.
Walking into her studio on a chilly Monday morning, it's easy to see why people gather near and far for a little slice of silence. The space is bright and welcoming with exposed brick walls, large plants, books and comfortable couches that beg you to sit back and stay awhile. At first glance, Lifestyle Meditation looks more like a home featured in a design magazine than a meditation studio. That choice was intentional in hopes of welcoming new and experienced meditators to a comforting, non-denominational, modern environment.
While Mandy's studio has only been open for the past six months, her personal practice has been a lifelong journey.
Mandy was born in Athabasca, Alberta, before her family relocated to Edmonton when she was 10-years old. "Growing up I didn't know what meditation was. I wasn't raised religious or spiritual — my parents were just good people," says Mandy.
Like most children, Mandy experienced various forms of trauma but didn't recognize it at the time. Her coping mechanism was to close her eyes and get quiet.
"I remember thinking 'If I look inside myself and if I squeeze my eyes enough, this is where I feel safe.' So I'd create a little meditation space in my closet or in the trees," she tells us.
Fast forward a few decades, to when Mandy began working in the fitness industry as an athletic trainer. It was during this time that she was first introduced to yoga as a means of becoming stronger in her athletic pursuits.
"I remember reading one of the very first yoga books someone had gifted to me and there was just one page on meditation. It was a picture of a person sitting and it was talking about getting quiet," explains Mandy. "I thought 'that's what I've been doing forever and ever, and here it has a name.' It sparked something in me, and I decided to explore it further."
Mandy went on to complete numerous yoga teacher trainings and began teaching classes in addition to her role as a trainer.
"I felt like I was living two separate lives. There was the very loud girl in the gym who was working with all the athletes and then the one who was quiet at home."
Hungry for knowledge and meaning, Mandy signed up for a meditation workshop focused on the teachings of Deepak Chopra — an author, alternative medicine advocate and prominent figure in the New Age movement. Within an hour, she knew this work was truly her calling.
From there, Mandy travelled to the Chopra center in San Diego, California to complete what would become years of schooling — first in Ayurveda, then meditation, then another yoga teacher training.
"The Chopra teachings are spiritual in nature, but also really scientific. It was a perfect storm of what I needed to learn at that time," Mandy tells us. "It shifted my entire perspective of my body and how I was dealing with my hang-ups. I learned to be okay with being soft and vulnerable, and not always needing to be powerful."
Mandy returned home full-time to Edmonton where she began sharing her new perspective and knowledge with her clients.
"I was a really competitive athlete growing up, and I had a lot of self deprecating behaviors — anorexia, bulimia. Every time I laced up my shoes there was this underlying self-hatred," says Mandy.
"The experience of meditation is that you're not all those [negative] things you say that you are. I began to realize very quickly that this isn't only my inner dialogue, but it's also the inner dialogue of a lot of my clients — from the stay at home mom, to the pro-hockey player. It took me a long time to figure out that [meditation and mindfulness] is a conversation we should be having so I just started to sneak it in with people here and there."
While this may have been a small step in the right direction, Mandy soon realized that her watered down approach was selling people short of what she was truly capable of offering. She then decided to leave personal training entirely, to focus on sharing meditation with her community.
Mandy put together a monthly "Intro to Meditation" workshop that she began leading out of her home. Nearly 500 people attended over the course of six months thanks to social media and word of mouth.
"There was a huge desire to learn more about meditation and how we use it as an antidote for stress," explains Mandy. "Soon I was asked to teach in schools and corporate offices, but I knew this wasn't a sustainable solution. Instead, I created a 25-hour curriculum to teach others to also lead meditation."
Surprisingly, it wasn't just yogis who signed up. Everyone from first responders, to social workers, to police officers, nurses, psychologists and teachers were all hungry to learn.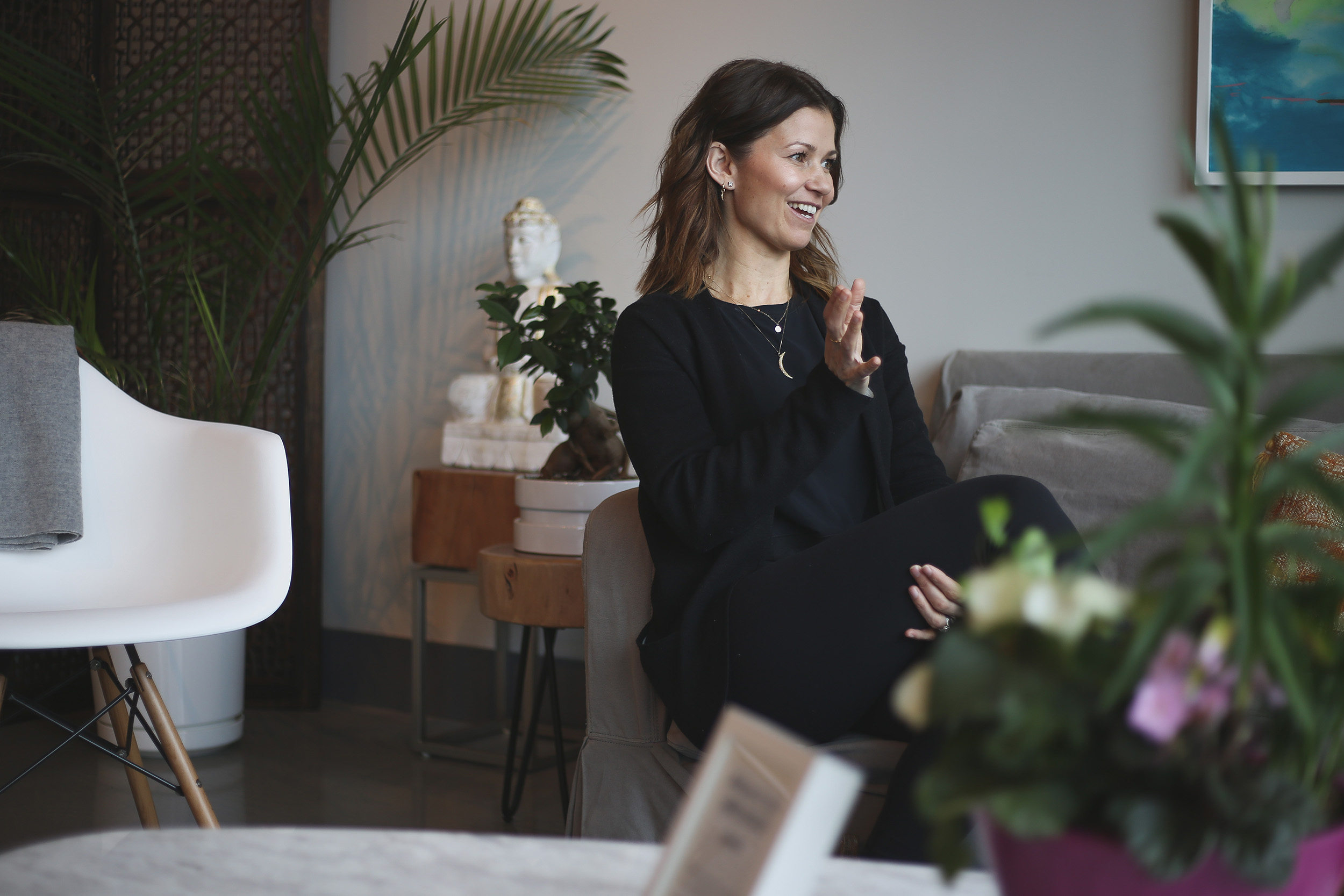 "Yes, I could have gone into a classroom or workplace but it's way more powerful to learn from your peers. It's part of the human condition — people want to relate," Mandy tells us.
So what is it that makes this work so powerful? Meditation is the tool to step back and see things as they are. When we take time to get quiet — be it a walk in nature, 10 minutes in silence or a few deep breaths — it allows us to thoughtfully observe, rather than get swept up in the chaos of our lives.
"Politically and economically, last year was a really crappy year in Edmonton. We watched so many people we love file for bankruptcy, or lose their jobs. The impact that comes with that is enormous. Knowing we have the opportunity and the ability to serve them it became clear that opening a meditation specific studio was the next thing we needed to do," says Mandy.
From there was born Lifestyle Meditation. Since their opening in November 2016, the studio has been home to countless classes, workshops and events — building a true community centered on connection and collaboration.
The latest of these collaborations is with lululemon Whyte Ave, for their three-part series titled Sunday Chvrch.
"The idea of Sunday Chvrch is that idea of congregation and ritual. Every week you have somewhere to go. There's a community here and you can just come as you are. The topics are posted ahead of time so people know exactly what they're getting themselves into" explains Ula Kaniuch (assistant manager of the Whyte Ave store).
Mandy will be leading Sunday Chvrch for the next four weeks — kicking it off with conversation surrounding spirituality in the modern era. The series continues throughout the summer with sessions led by two other thought leaders in Edmonton, Rameen Peyrow; founder of The Sattva School of Yoga and Mallorie Buoy; founder of Gather Sacred.
The hunger for personal development and growth is innate in all of us. We carry ample wisdom and power within but often struggle to make sense of the challenges that arise. Through this work, Mandy hopes individuals become equipped with the tools to live healthy, happy, empowered lives.
"I don't want to take responsibility for people's breakthroughs and I also don't want to take responsibility for their breakdowns — that's all a part of the process," says Mandy, rather candidly. "If I can at least hold space and provide some context for what's going on, then that's truly all that matters."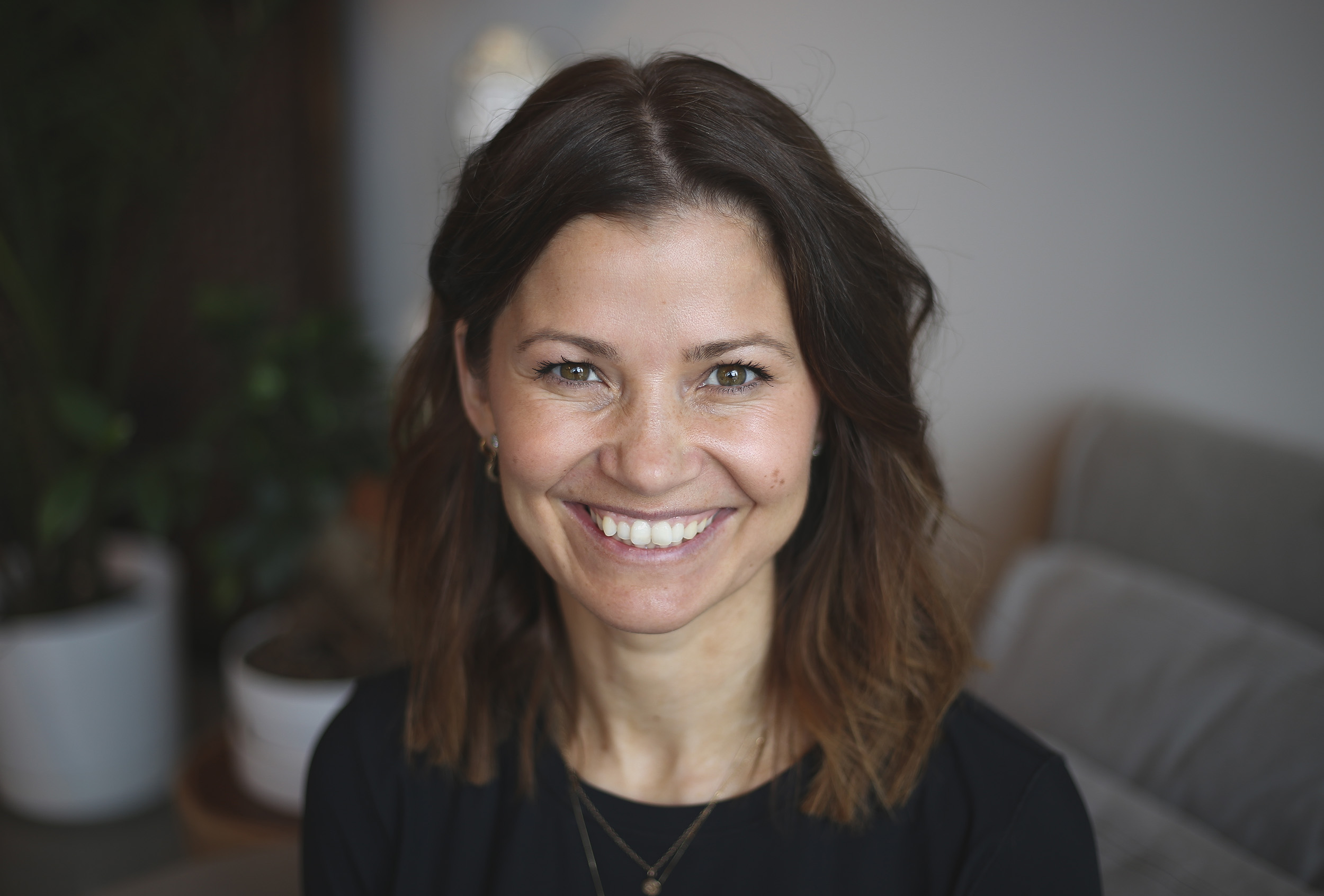 Instagram: @mandytrapp
Twitter: @mandytrapp
Learn more about Lifestyle Meditation by visiting:
www.lifestylemeditation.com

Written by: Bronwyn Hendry
Photography by: Des Iles