Kyla Kazeil is an entrepreneur extraordinaire. As co-owner of The Bamboo Ballroom, the Bamboo Stockroom, The Common and 9910, she spends every day with her partners (who are also her best friends), her employees and her customers.  Combining her passion for music, culture, fashion and our city, Kyla works hard everyday to build a successful empire and inadvertently, has become a strong female leader to hundreds.
What were your influences growing up?
I'm an only child so I spent a lot of my childhood daydreaming, reading, and listening to music.  My parents are avid travelers, so they put an emphasis on experience rather than possessions. My most fond memories are when I spent my summers on the West Coast or in New Mexico.  I think that has influenced me the most. I'm grateful for the flexibility my career allows because I'm still able to travel often.  Also, I loved the 1960/70s time period, especially the music: Led Zeppelin, the Rolling Stones, Jimi, the Doors…but also the bohemian style fashion.  
What is a typical day like for you?
Each day is different but I usually start off with a hot cup of coffee while I check my emails and social media platforms. I also use the morning to spend some time with my dog. Unlike most people, I love Mondays because I've had a day or two off beforehand and am well-rested and ready to take on the week.
I work at The Common for lunch and the afternoon rush before popping over to Bamboo Ballroom, the Stockroom or 9910 to meet with our managers.  My work responsibilities on any given day include customer service, waitressing, bartending, brand research, sales and marketing, human resource consultation and team management and taking care of the finances, among other things.  My work is busy and challenging but I am grateful for the support of my partners, managers and employees.
Be prepared to work.  Work hard.  And then continue to work.  Value your employees and partners and put them first.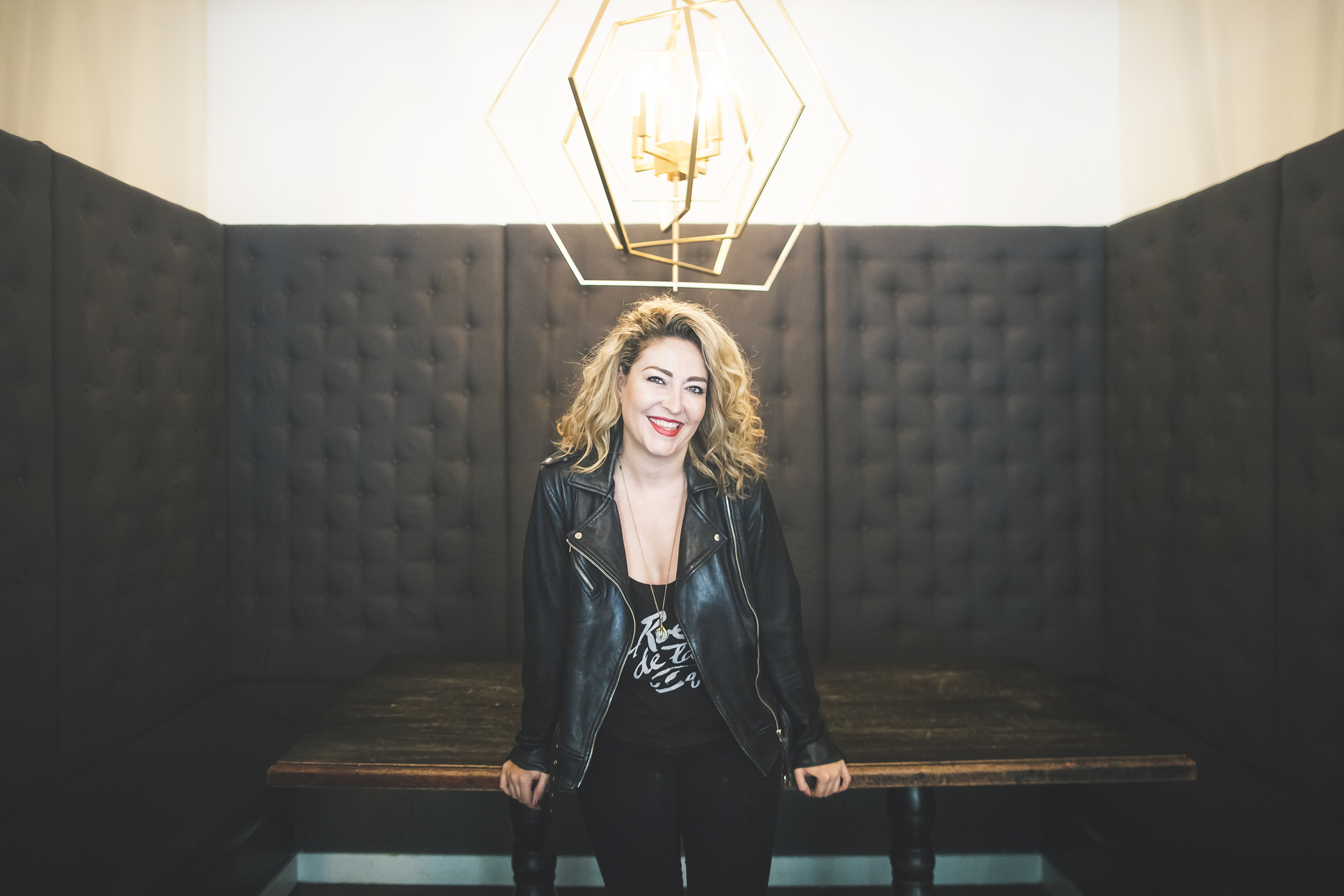 What keeps you energized throughout the day?
Coffee and being surrounded by my best friends/partners. The constant collaboration and sharing of ideas keeps me energized – especially during this exciting time in our careers.
How would you describe Bamboo Ballroom / Stockroom and the concept behind it?
The Bamboo Ballroom/Stockroom concept is inspired by the local fashion movement, including work from local designers including Suka, Sessa and Amor.  Providing the opportunity to showcase small local businesses and designers who are creative, impulsive, and heartfelt. For us, It's about the human experience, staff that care about their jobs and their customers, and having real tangible brick and mortar locations where you get to interact with different people.
How would you describe The Common/9910 and the concept behind it?
The Common is a restaurant bar, lounge, club, meeting area, political hang out, lunch spot, date spot, paint night hub, dance spot and community hub. It is about being accessible to a wide range of people; our food is all made with care and our drinks are selected from local vendors. We attempt to keep our prices down so that it's inclusive.  
9910 is new and unbranded…a blank slate for us, and Edmonton. Starting as a musical destination, It has everything from punk, acoustic live music, DJs, and private parties. You can really make it anything you want.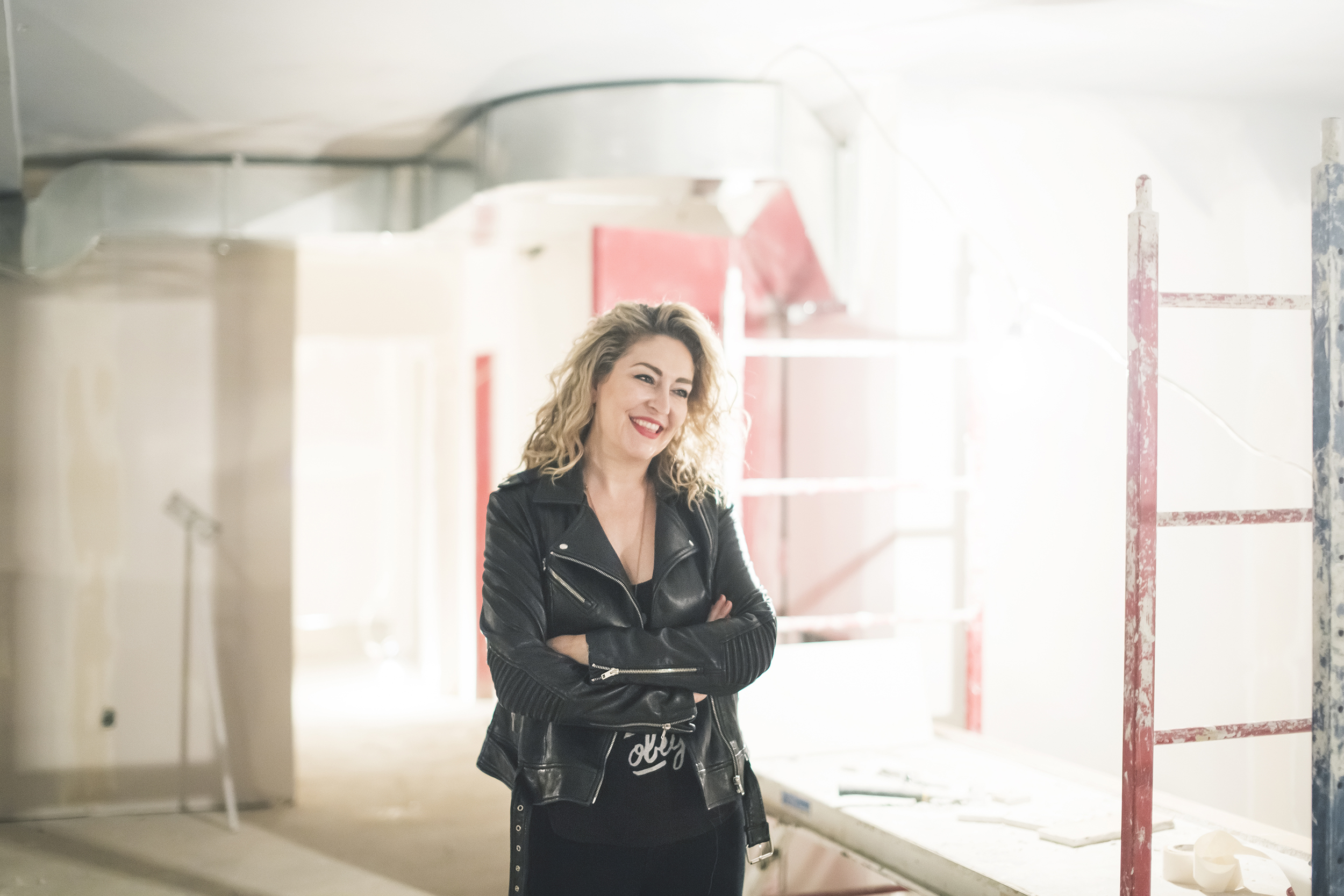 How did you get involved with Bamboo Ballroom, Bamboo Stockroom, The Common and 9910?
Bamboo Ballroom/Stockroom:
I've always been interested in fashion and entrepreneurship. I worked in the restaurant industry while attending school and had grown up in the musical culture.  My mentor, Rob Clark (DJ Typtomene), opened his own store "Foosh" in 1999 and I started my work there, as an internship and eventually, their store manager.
It was then that I met my Bamboo Ballroom partner and best friend Anastasia Boruk.  We shared the same drive and determination, plus the love for fashion. We scraped together what we could to open the Bamboo Ballroom in July of 2005.
The Bamboo Stockroom opened in February 2015 to provide further unique and low-priced fashion to the Whyte Avenue area.  The Stockroom is in the same building as Foosh's first location and it is quite nostalgic for me to see my career go full circle in that way.
The Common/9910:
Anastasia and I partnered with the Foosh owners in 2009 to open The Common. It was a natural fit – we both had bar experience and Rob/Justin have the musical talent. Edmonton needed more diverse community hubs and we saw a niche here. We moved from our original 124 Street location to 109 Street in 2012 when we outgrew the location, and joined forces with our Chef and now-business partner Jesse Morrison-Gauthier to form what is the Common today.  
We're now getting more into live music, while still being very active in DJ culture. Our staff continues to grow, our customer numbers have increased, and we are now focusing on bringing new and different acts in a high quality venue, "9910" – our latest project that we launched in October 2015.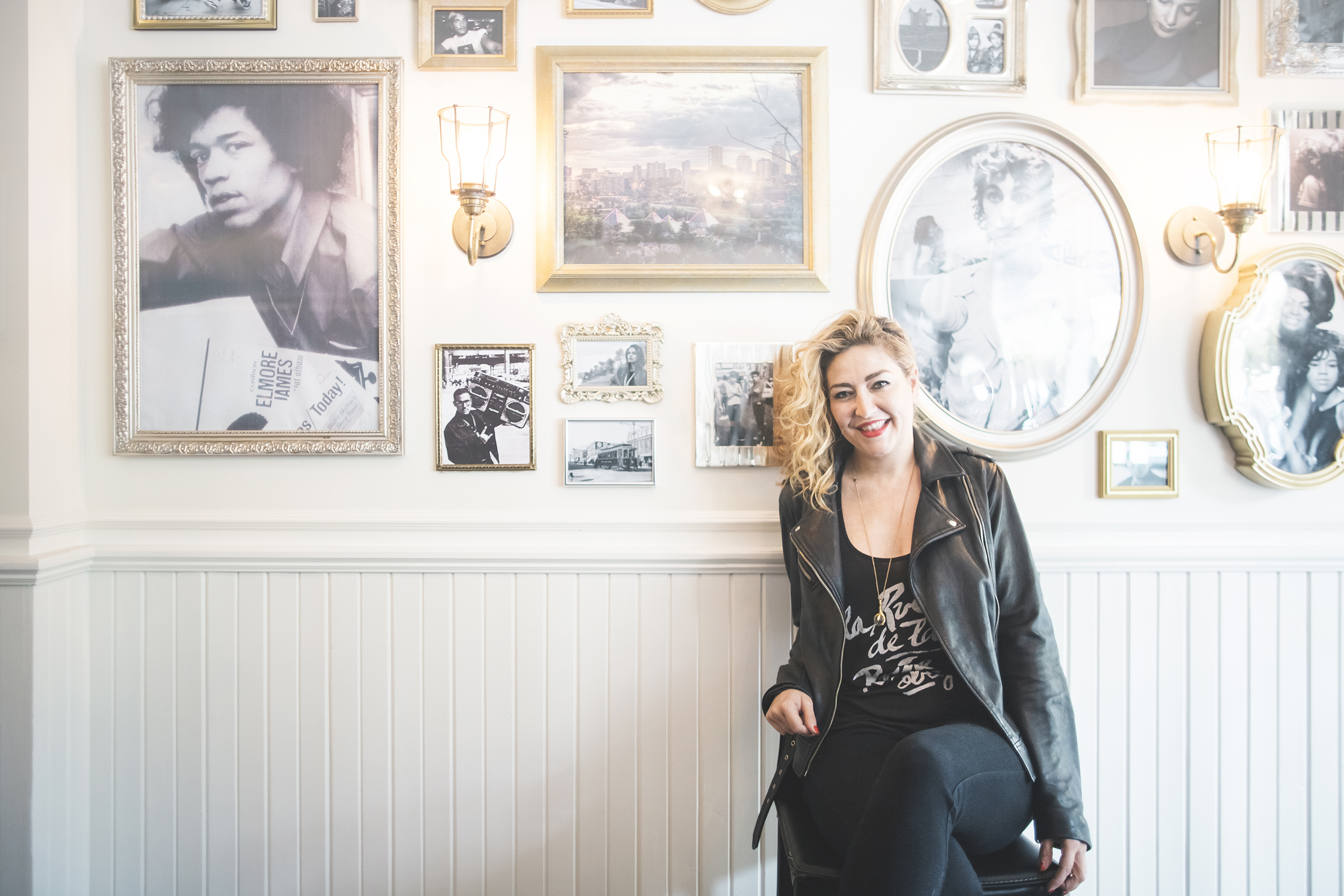 Who/ What currently inspires you?
My family, my friends, my partners and my employees.  This city and the way it continues to grow inspires me.
How long did it take before your businesses gained traction?
We have always been really cautious and conservative – we started small and continue to grow where we find the demand. We are fortunate to have community support and GREAT locations in our city. Edmonton has been a really supportive and conducive city for our projects.
Were there any low periods for your businesses and how did you stay motivated?
The economic conditions in 2008 was challenging – we saw our competitors close their doors, rents increase, high vacancies, low dollar value and customers didn't have any disposable income to spend.  We reacted by rebranding, lowering our prices, changing our marketing strategies and supporting even more local designers.  We became involved in Old Strathcona Community initiatives and Boards to help improve, rebuild and work in collaboration with our community. We participated in all opportunities that were presented to us and people recognized our commitment and dedication and supported us in return. Our loyal customers are the reason we made it through.
The key to finding balance is letting go of control, and that can be difficult.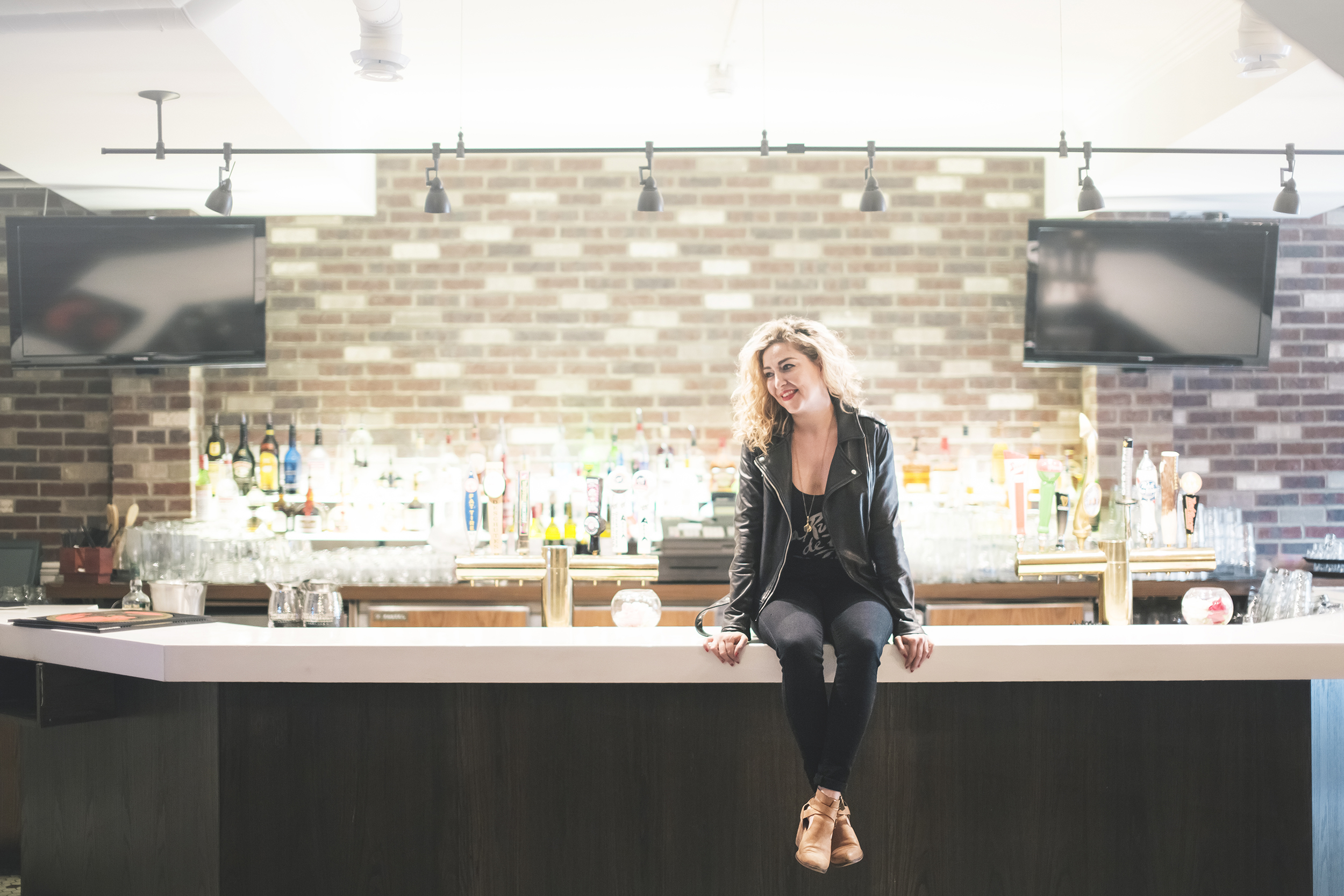 What are your thoughts on big box stores and do you feel they have drawn traffic away from your store?
Just the opposite – they helped us brand our uniqueness. We recognize that more diversity provides more options. Our emphasis on having local designers as a part of our product mix (currently around 30 different people/companies) really helps to set us apart.
What are your thoughts on the online shopping epidemic and do you feel it has helped or hindered your clothing business?
I feel like online is valuable and as technology changes, we will also move in that direction as a part of our model.  It would be especially great to use it as a platform to promote local talent.  However, we also recognize that our brand exists on physical location and moving to an entirely virtual platform doesn't fit our strategy.
It's interesting to see that you work with your partner in one business and your best friend in the other. Please describe the pros/ cons that come with this.
All our businesses are based on love and trust. Of course, it's challenging at times, as all relationships are, but I'm grateful for how this has worked out.  The people who I care about are always around me. Justin, my partner, understands my lifestyle and it makes us a stronger couple. Being an entrepreneur can be very consuming, bars have late hours, there are constant problems to solve, and often your personal life takes a back seat.  On the flip side, you always have a like-minded person to hang out with and collaborate with and they are just invested in your business as you are.  Working with your partner and best friends makes for crazy fun times!
How do you find the balance between both businesses? How are certain tasks delegated between all business owners?
The key to finding balance is letting go of control, and that can be difficult.  Just because you own a business doesn't mean that you are the best at it. You constantly need to improve and grow – communication is important, trust in those around you, focus on a common goal, reward jobs that are well done.  The more trustworthy people that you have on you team, the easier things become. You become a leader when you invest in others and allow them the opportunity to grow.   
All of the owners in our group have strengths and weaknesses and we just prioritize on our strengths and grow as a team.
Business is a gamble. Not everything is successful so don't let a failure define you. Have fun.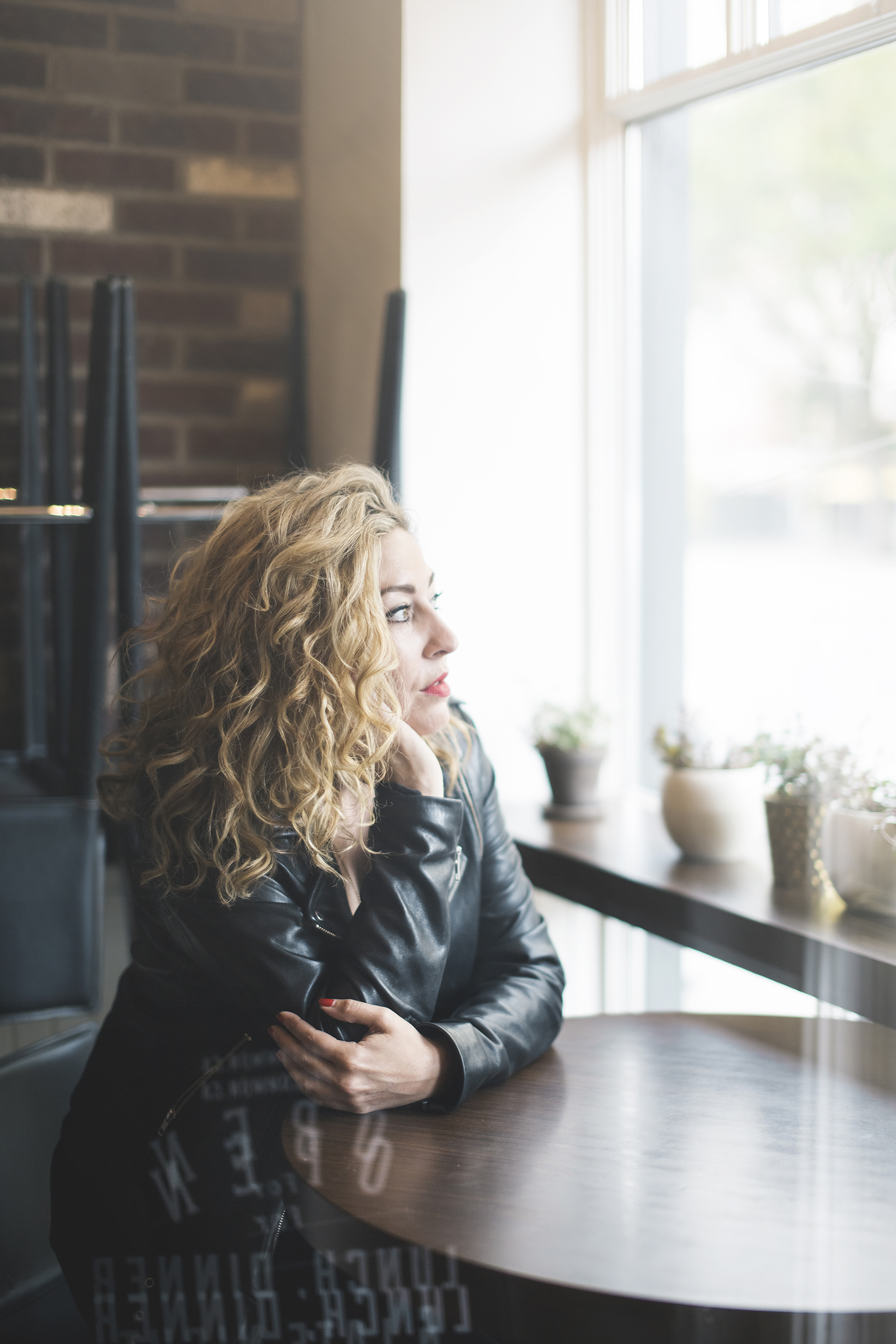 What type of community or charity involvement The Common/Bamboo Ballroom partake in?
The Bamboo Ballroom regularly does donation drives.  Our major bi-yearly initiatives are "Say Yes to the Dress" which offers discounts on new products for donations of grad dresses for the Youth Emergency Shelter and "Bye Bye Blues", which collects denim for alternately the Women's Shelter and the Bissell Centre.  
We are home to over 30 local designers and provide a retail platform where they can sell their products for a fair price as well as gain exposure in new market. Additionally, we donate our products as silent auctions items and our team volunteers for various charities throughout the year
The Common is a hub for many community events, and I dedicate a lot of my time to organizing them.  In the past we have worked with Intervivos, Green Drinks and Art Scene to name a few.  We donate space and often refreshments to various not-for-profit and community organizations
We particularly enjoy donating to arts and music culture in Edmonton.  We have a long-standing support history with Latitude 53 and have regular in-house evenings where we throw free music events to promote local bands.
Do you have any advice for entrepreneurs out there?
Be prepared to work.  Work hard.  And then continue to work.  Value your employees and partners and put them first.   Be willing to do for yourself what you'd ask someone else to do. Lead by example.  Most importantly, be prepared to lose it all and be okay with it. Business is a gamble. Not everything is successful so don't let a failure define you. Have fun.    
What's your favourite thing about Edmonton?
Hands down, it is the people of Edmonton.
How do you find balance in your life?
I just try to make every day as fun as I can. I rely on the people in my life and I am present for them in return.  Finding balance is easy when you love what you do. When I'm faced with a stressful situation, I do yoga and take a few days to myself to re-focus.  
Online:
Bamboo Ballroom
The Common
9910