Since returning to Edmonton in 2006, Kendall Barber has channeled her tenacious energy and dedication to hard work into the many projects she has taken on over the years. From her blog about discovering Edmonton, to starting an industry-changing shoe company with her sister, to putting her passion for marathon running to work in the community —it's safe to say that Kendall has used her Edmontonian inspiration to inspire others. We were extremely fortunate that Kendall took some time from her non-stop schedule to tell us a little more about the many projects she currently has on the go, and how she manages to find balance between work and personal life.  
We learned that you have lived in a few places around the world, and spent a lot of time New York City. When and why did you decide to call Edmonton home?

I have lived in Grenoble, France and all over BC —Victoria, Prince George, Smithers, etc. —All not quite as sexy as New York.
I moved to Edmonton in November 2006 —almost 10 years ago!— after living in Spain. A broken heart, empty wallet, and my family, brought me back to Edmonton.
A broken heart, empty wallet, and my family, brought me back to Edmonton.
I choose to call Edmonton my home because I love that Edmontonians ask why —and those 'whys' lead us to create incredible companies, festivals, movements, etc. We're a very collaborative community and we push boundaries.
For 5 years you ran a personal blog named City and Dale. Could you tell us about it? How did it help you grow as an individual? Why did you decide to shut it down?

CityandDale.com was a personal project about discovering Edmonton – the places, the businesses, the happenings. Exploring and documenting life in Edmonton helped me connect and love the city. Five years later, there were so many people sharing Edmonton on blogs, Instagram, Twitter and more – I no longer felt CityandDale.com to be as relevant. And personally, I was ready to spend less time online blogging and more time living life.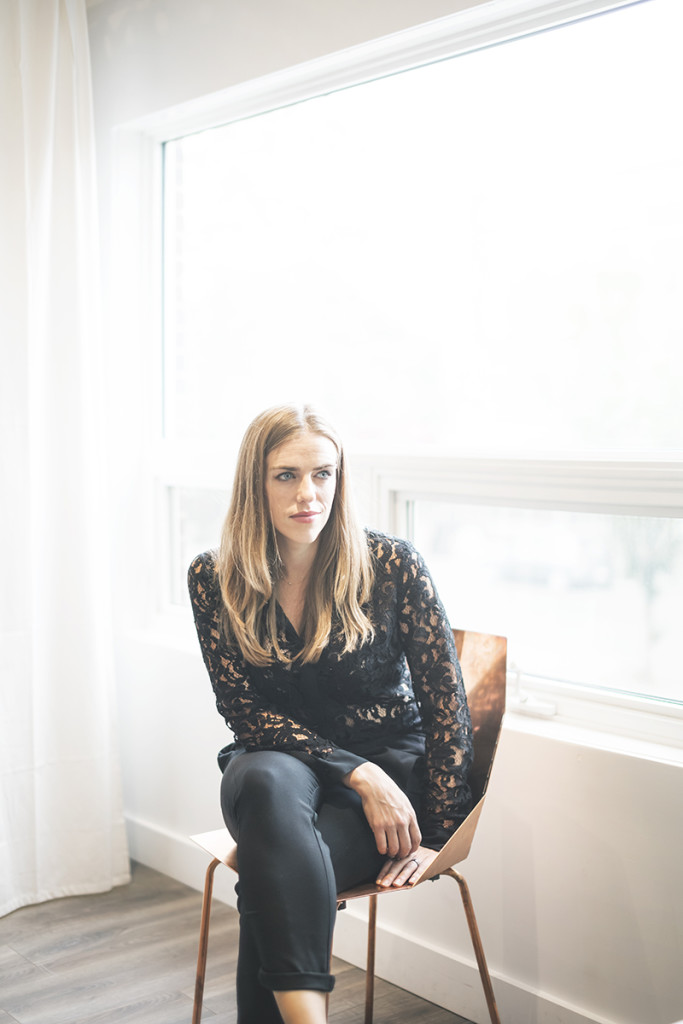 This year is the third anniversary of your company Poppy Barley Inc. Could you tell us more about the concept behind Poppy Barley?

Poppy Barley creates shoes that fit better, feel better and live better. Poppy Barley is redefining luxury footwear by focusing on materials, not markups, to create a new relationship with quality and price. Manufactured with full transparency, from artisan wages and factory conditions, Poppy Barley reveals the stories behind the brand.
We offer made-to-order and ready-to-wear leather footwear in sizes 5-12 in multiple foot and calf-widths. We're passionate about re-thinking every step of the footwear industry.
Did you have an "ah-ha" moment when you were coming up with the concept of Poppy Barley?

All credit for the original concept for Poppy Barley —made to measure boots— goes to my sister and co-founder, Justine.
Like many great ideas, Poppy Barley began with a plane ticket to Bali. While in Bali, Justine experienced the comfort and luxury of handcrafted boots made just for her. Inspired, she returned to Canada with a vision to bring custom footwear to the masses.
You have told us that you believe there is a missing gap in the supply chain management of the fashion industry.  Could you dive deeper and tell us more details about how you strive to fill this gap with Poppy Barley?
The fashion industry is a broken cycle. We're trained to buy more and more products (clothes, shoes, etc) at increasingly low quality and exceptionally low prices. While it may be cheap for the consumer, it comes with a high social cost of production, environmental damage and fashion in landfills. We need to re-think the supply chain so no more fashion ends in landfills and stop production with questionable roots.
The fashion industry is a broken cycle.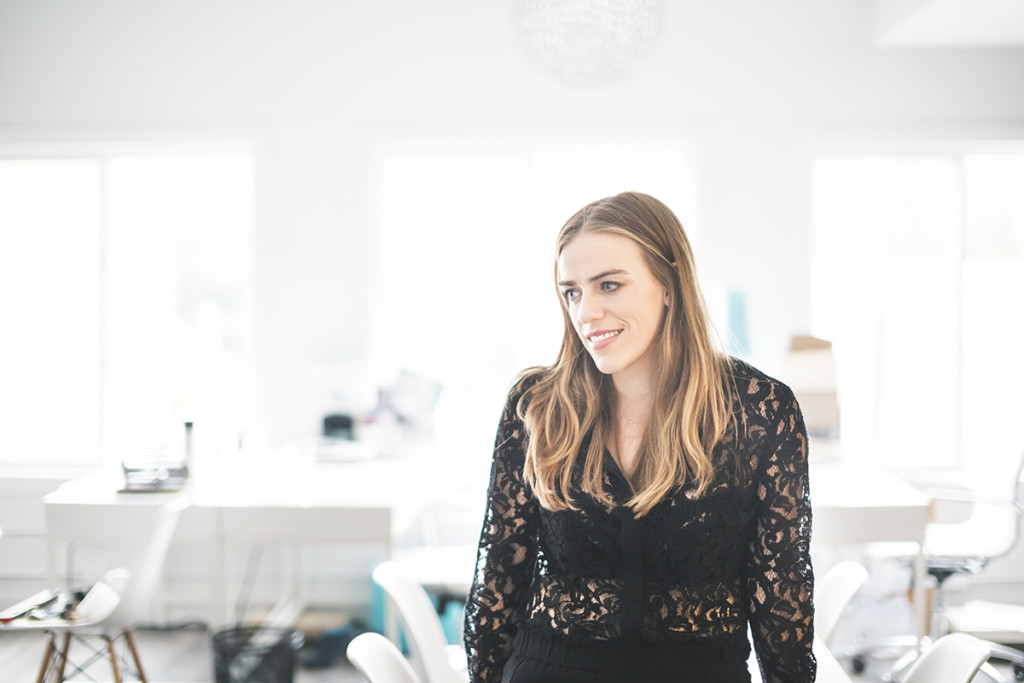 What was your biggest hurdle in getting Poppy Barley off the ground? How did you overcome this?

For me the biggest challenge to starting Poppy Barley was inspiring myself when things were tough. To overcome this challenge, I always focus on the vision for the company.
I'm learning to be kinder with myself. I've realized, no amount of previous experience and success will help me navigate the messy parts. So don't give that excuse to myself. I just show up everyday. It's not magic — it's courage, dedication, and work.
What is your future vision and goal for Poppy Barley?

As Poppy Barley grows we're launching new products (footwear collections, handbags, leather goods), but what excites me the most is how a growing company creates a larger platform for our business to have meaningful impact in our communities. Technology and creativity are allowing us to re-think supply chain models, consumer relationships, product design and manufacturing.
You are known to be an avid runner and in 2016 you strive to be in the top 50 for Women Marathoners in Canada.  Can you tell us how you got started with running and how it influences your life?

I come from an active running family. Growing up, I always knew I'd eventually run marathons. I ran my first half marathon when I was 24 years old. Running/training teaches me dedication, discipline and how to ignore the little voice in my head that sometimes wants to quit.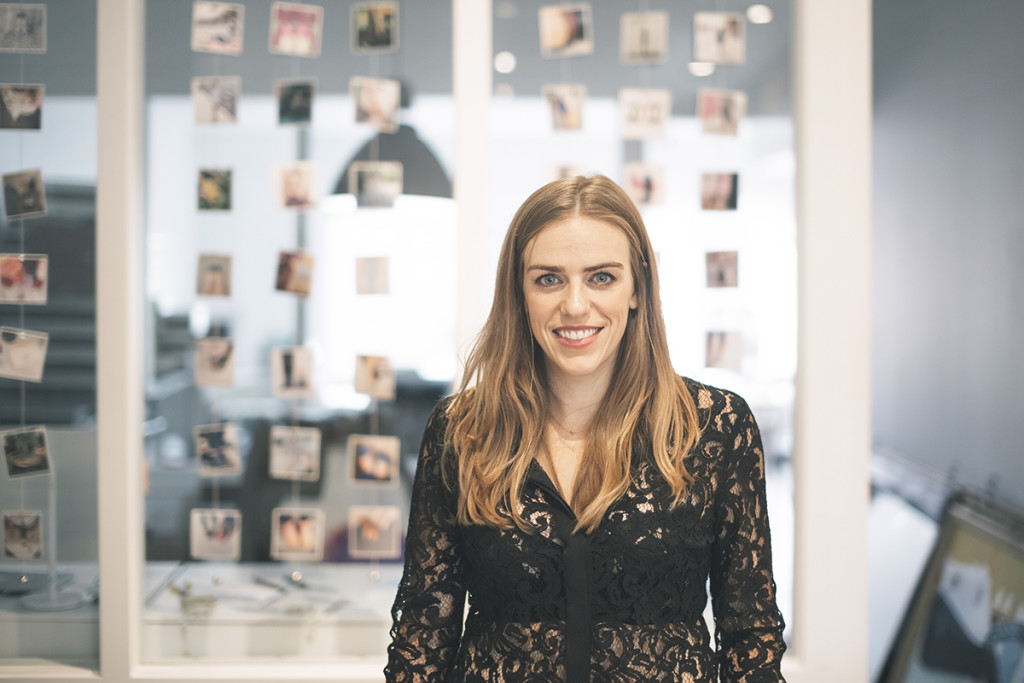 It's not magic — it's courage, dedication, and work.
How does running play a key part in your everyday life?

Running is how I organize my brain, explore the world and enjoy time with friends. I'm happiest when running.
You are a Lululemon ambassador and lead 2 run groups including Run Collective and River City Runners. Could you tell us more about this?

My involvement with RCR Crew and Run Collective is very a much a team sport. Both run groups are made possible by a dedicated group of runners. RCR Crew is my hard core run group – #RainHellSnow is our motto – we train hard and fast. Run Collective is a free weekly run open to all runners. We meet at Lululemon Whyte Avenue at 6:15pm on Wednesdays.
You have tied in running with an amazing initiative working with the Hope Mission Kids in Action, and specifically for the Kids in Action 5KM race.  Can you tell our readers more about your involvement in these programs?

Every runner knows that running is powerful; it strengthens our bodies and minds. The Kids In Action 5KM race is about goal setting, perseverance and believing in yourself. Many of these kids really need the confidence to be bold with their lives; they need to believe a different kind of future is a possibility for them. Each September, kids ages 7 to 11 set the goal of running a 5KM race in May. All year, they train for the race. In May, each kid is paired with an adult run volunteer who's job is cheerleader.
I first ran the race in 2014 and noticed most of the kids did not have proper footwear. After I crossed the finish line, I walked up to the program director and said all these kids will be running in proper running shoes next year. One conversation with RCR Crew and we were all onboard to make it happen.
We put together a treadmill challenge: 24 hours, 2 treadmills, 500km, and raised $10,000. The Edmonton run and fitness community stepped up BIG —we raised over $30,000 and New Balance came on as the shoe sponsor. This made funds available for healthy snacks while the kids trained their little hearts out, and added more spaces for kids to participate.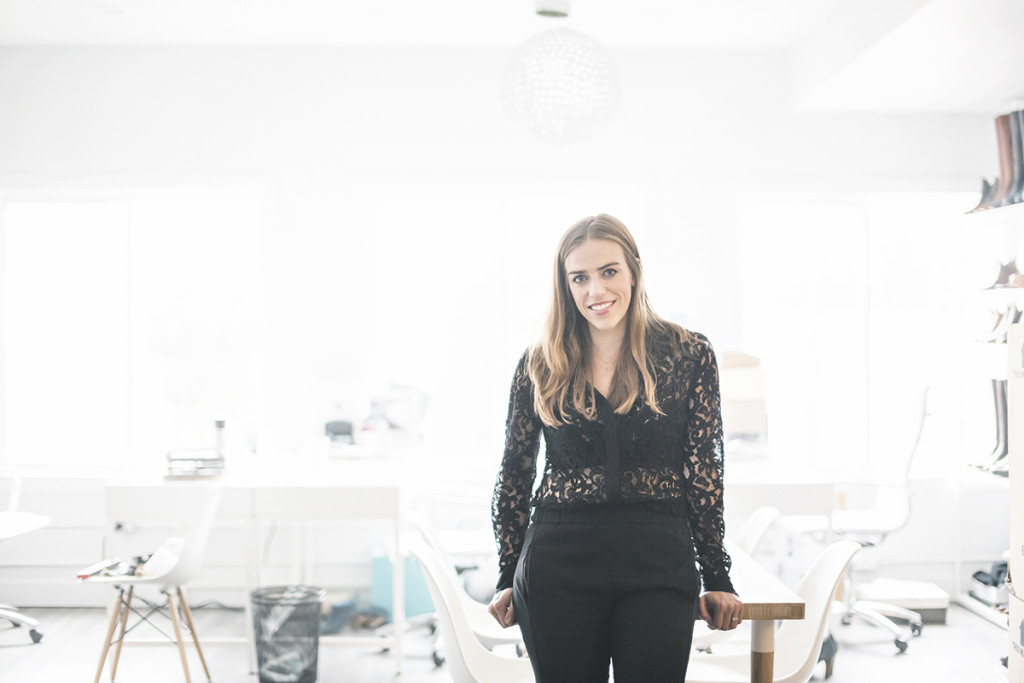 Is there a future goal that you have in mind for the 2016 Kids in Action 5km race?

My goal is for Kids in Action to develop a sustainable program through partnerships with companies like New Balance, Flaman Fitness, etc. I want every kid who wants to join the program to have the opportunity because funds are available. The best thing about running is it's so accessible; these kids need something accessible. We need to make that possible.
The best thing about running is it's so accessible; these kids need something accessible. We need to make that possible.
What is your favourite go-to running route? What makes Edmonton a runner's paradise?

The river valley makes it possible to run forever without stopping at a red light. When I'm in New York, I'm so irritated with traffic lights and the limitation of routes.
This is my favourite long run: Starting downtown, you ran east along the North side of the river valley all the way to Rundle Park. At Rundle Park, you cross the bridge to the South side and take the trails and hills back to downtown. The route is beautiful and hard —it's heaven for building strong legs for marathons.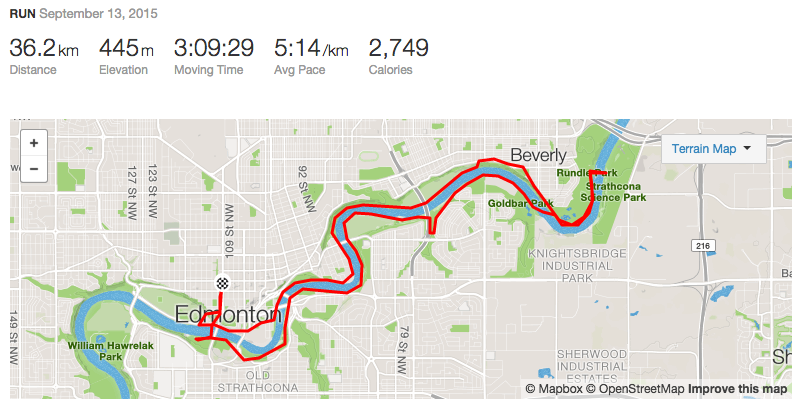 For shorter runs, I love the "Peace Mile" in Millcreek. It's uphill heading south and a gradual downhill heading north. It's a GREAT place to do repeats.
You have told us you have a strong passion for business and you are always creating.  Do you have any new projects in the works or something you are excited about you could share with our readers?

This year, my focus seems to be education. I'm joining the Norquest College 1000 Women Advisory Committee with the ambitious goal of helping students reach their full potential through a 1000 Women Child Care Centre. I'm spending a lot time at the universities guest lecturing. I'm hosting small workshops and breakfast sessions to bring together the best minds/talent in Edmonton to build a bolder entrepreneurial community.
Has there been a mentor that has helped you in your personal and business life?
Many people have supported my journey, not in a "mentor" form, but rather just lots of great people in my life who I admire, trust and value their advice. This list includes my husband, family, friends and fellow entrepreneurs.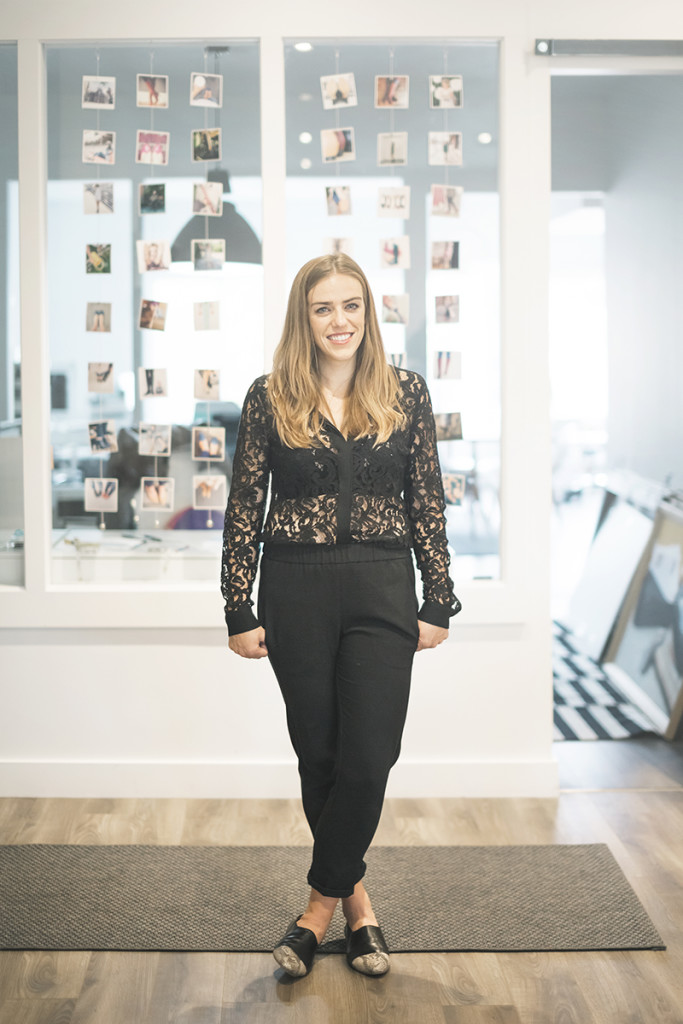 Stay curious. Always ask why.
What does the ideal first 60 minutes of your day look like?
Wake-up, quick scan of the news, espresso, running shoes on my feet and out the door.
You lead a very busy life. How do you find balance between your business and personal life?

I lead a very full life where there are no clear divides between work and personal life – it's a life design that works for me. A couple times of year, I need a digital escape away from computers/phones – jungles, mountains, isolated beaches all work well.
Is there an app that is part of your daily routine and essential to keeping your day-to-day life on track?

Evernote – it stores to-do lists, inspiration, images, notes, everything and it syncs across my mobile device and laptop.
Can you recommend a book to our readers that inspired, influenced or helped you in your life?

Start with Why by Simon Sinek.
If you had to pick a favourite place in Edmonton to take a breather, let loose, or to soak up the city, where would it be? And why?

Always, the river valley. I love being outside – it calms me, refreshes me and makes me so happy. I have created all these excuses in my life to be in the river valley – running, dog walks, bike rides to work, reading in parks, etc.
Do you have a favourite restaurant in the city?

The Marc. My husband and I love to go there. I love the simplicity and warmth of the space. The food is delicious. The wine and beer lists well curated. The owners (Patrick and Doris) and the staff are the best.
What words of personal advice would you share with our readers?

Stay curious. Always ask why. And, creativity happens outside our comfort zones – have the courage to go there!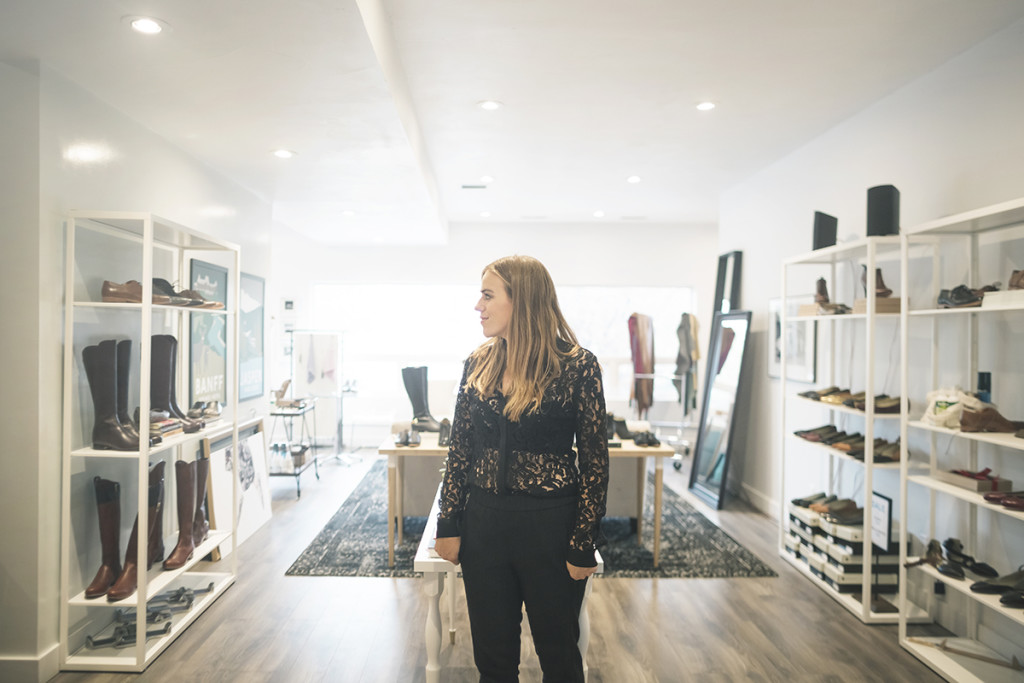 Online: www.poppybarley.com
Instagram: @kendalljbarber
Strava: Kendall Barber