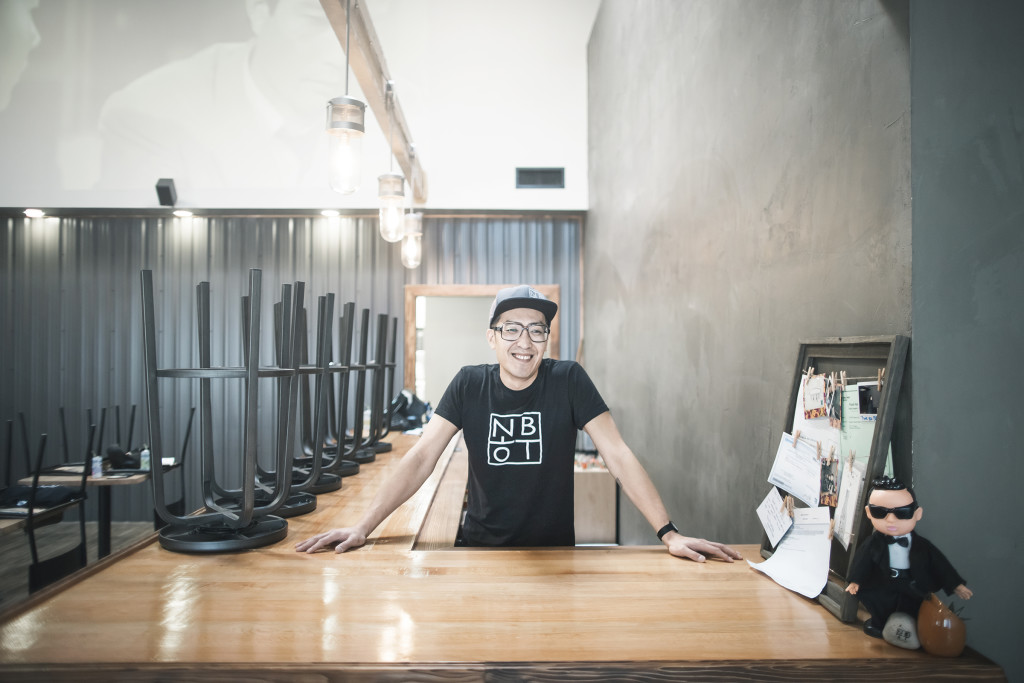 John Ahn loves food. He left his successful marketing career to open up a restaurant with zero experience (aside from what he learned on Youtube) and hasn't looked back since. John's story is a great example that taking the risk of following your dream is risky and difficult but the satisfaction of the adventure is well worth the leap.
Can you tell us a bit about yourself?
A little about myself….hmm… 37yrs old. Korean born, Canadian raised. Lived in small towns for most of my younger years but have been a proud Edmontonian for the last 20 years.
You started out in marketing and changed careers to become a restaurateur. What sparked the change in your career path?
Owning a restaurant is something that I have always dreamed about. I imagined that after retirement, I could own a small space where my family and friends could hang out. I would serve food I love, in a space I created, to people I wanted to share the experience with. I had a chance to dabble in a small restaurant project in the past and since I got out of it, it was something that stayed in my mind. I wanted to create a place and control all aspects of it myself.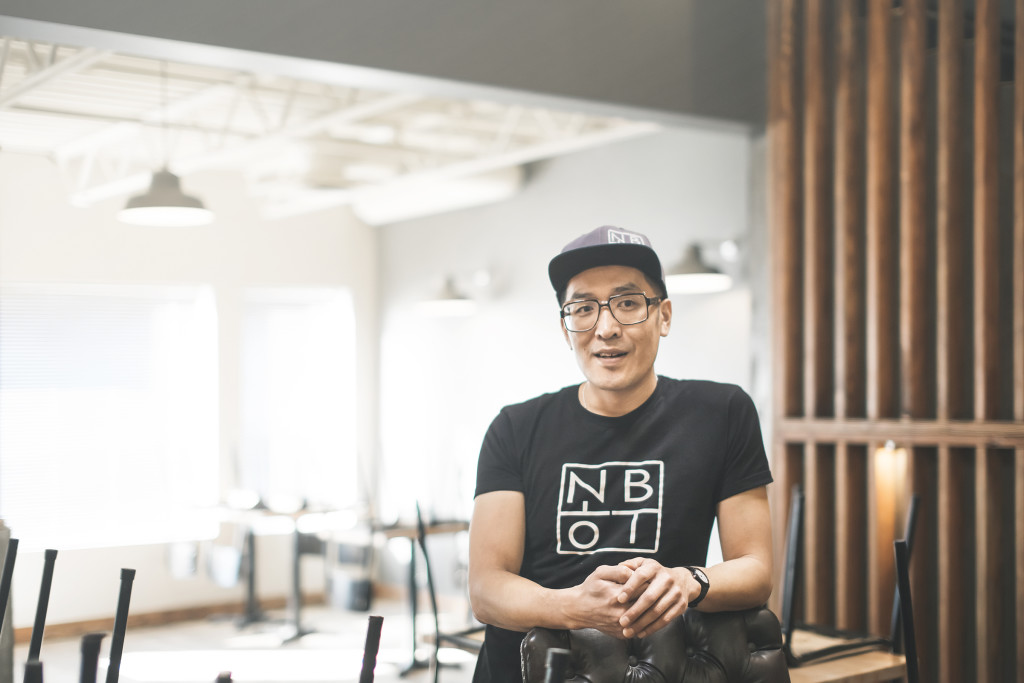 With all change, comes challenges. What was the biggest obstacle you found when changing careers and how did you get over the growing pains?
The biggest challenge was entering into the unknown. Most restaurateurs have a long history in the restaurant industry. They are either chefs or have worked in the restaurant business for a long period of time. I started this project like a child learning to walk. Everything from the planning and construction to eventually opening and operating was a brand new challenge. Every single day I would learn something new. I couldn't have gotten through the project without the constant support of family and friends. They gave me the push I needed to get NongBu open….Oh..and YouTube. I learned a lot from YouTube.
What experiences have you had that led to the beginning of your new restaurant, NongBu? What inspired you to enter into the restaurant world?
I love food…everybody loves food. I have always associated food with happiness and family. My happiest moments usually involve eating. When I was a kid, both my parents worked very hard trying to make ends meet in a new country. Sunday was the only day that the whole family would have to eat together. When I got a little older, my parents bought their first business in rural Alberta. The whole family helped to make the business work. This meant that someone was always working. We had to eat our meals in shifts. But late at night, after the shop closed down, the family would sit together and we would have a late night snack. These meals, when the whole family was together, are very happy moments in my memory. I thought it would be amazing to own a restaurant where I could be a part of other people's happy moments.
What vision did you have for Nongbu? Why did you decide to move away from the traditional style Korean restaurants in Edmonton?
For most people, Korea is the country of kimchi, Korean bbq, Samsung and Gangnam Style. With NongBu, I wanted to show that there is so much more to our small little country. We want to expose our guests to everything from food, design, music and cinema. A lot of Asian restaurants focus too much and creating a stereotypical look and experience. What they are doing is actually showing people what they expect to see and not what really exists. In Korea, a restaurant doesn't look like a "Korean restaurant". You won't find too many paintings of tigers and dragons or kitschy Korean trinkets hanging on the walls. A modern restaurant in Korea is no different than a modern restaurant anywhere else in the world.
Don't get discouraged and stay positive.  Don't be afraid to ask for advice from people who have already gone through it.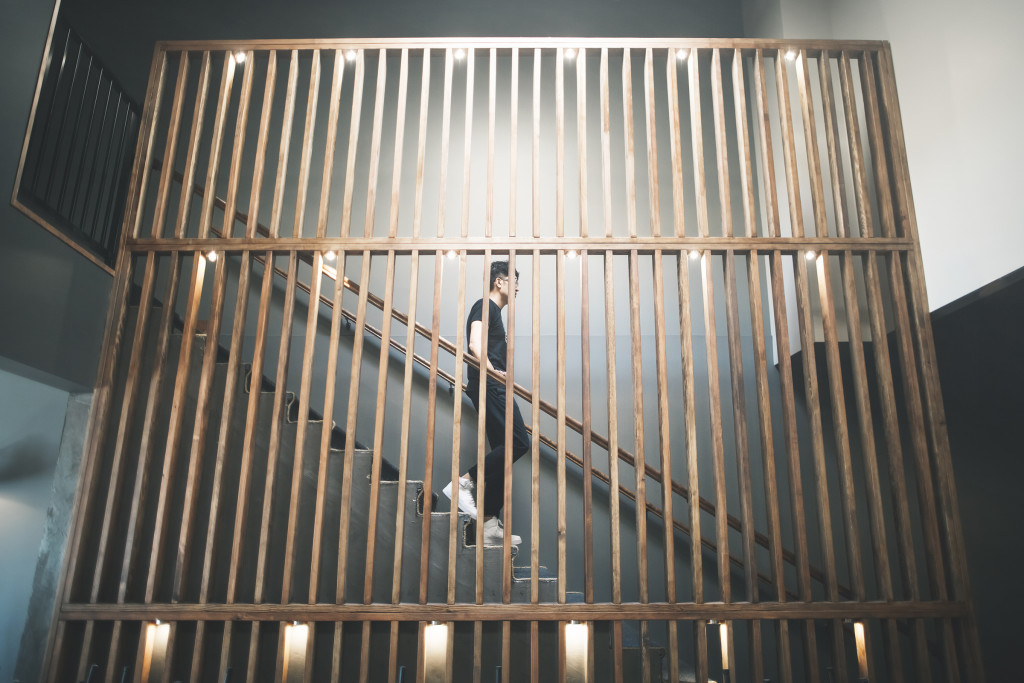 What factors helped you to curate your food and cocktail menu?
I wanted to show an assortment of foods that are not commonly found in other Korean restaurants. A lot of our items are found in street markets in Korea or are eaten in Korean homes. Some dishes have been stripped back to its original roots, back to a simpler time when processed ingredients weren't readily available. Other dishes are new items that are popular in Korea today. With all of our dishes, we want to make sure that they are made using only fresh and natural ingredients and no additives.
Why did you pick the Whyte Avenue area to open Nongbu as opposed to downtown or 124 Street?
I don't think I picked Whyte Ave. I think it may have picked me. I was originally looking for a spot downtown. After I couldn't find a suitable space I started exploring Whyte Ave. When I viewed the Occhiali space, there was something about it that felt right. Now I can't imagine it being anywhere else.
What trajectory do you see Edmonton's food scene going in?
It's a very exciting time in Edmonton. We have seen so much growth in the food scene over the past few years and I don't see it slowing down. We have a growing population that is "hungry" 😉 for new experiences. We live in such an amazing, creative and supportive city. It's no surprise that we are seeing these great restaurants pop up.
14 – 18hrs a day…7 days a week…It's exhausting but I keep reminding myself that I have been given the opportunity to live my dream.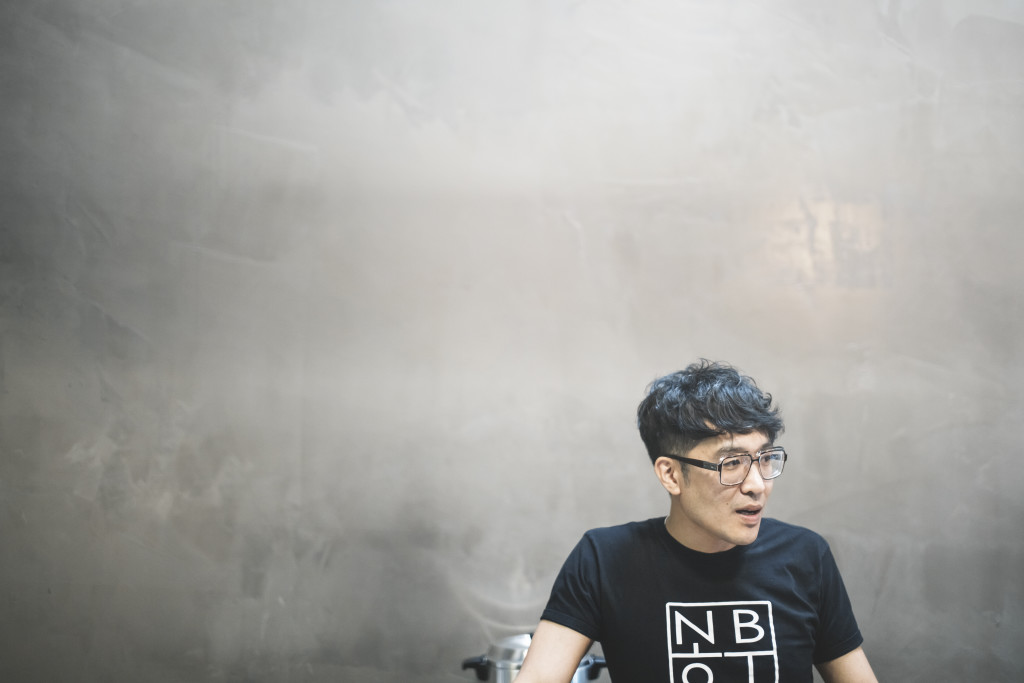 What keeps you motivated? Where do you find inspiration in your everyday life?
14 – 18hrs a day…7 days a week…It's exhausting but I keep reminding myself that I have been given the opportunity to live my dream. There is no way that I am going to waste that.
My biggest supporter and my greatest source of inspiration is probably my mother. She has always been an amazing cook. Even when I was growing up and we had no money, she was able to create an amazing meal for us to enjoy. Both my parents worked very hard to make a life for us. I owe it to them to work as hard as I can to make this place a success.
Do you have any words of wisdom or advice for someone looking to make a big career change?
Do your research and be prepared for things to not go exactly as planned. Don't get discouraged and stay positive. Don't be afraid to ask for advice from people who have already gone through it.
If you could bring one thing to Edmonton from around the world, what would it be?
I would bring all the good street food vendors from around the world.
when the whole family was together, are very happy moments in my memory. I thought it would be amazing to own a restaurant where I could be a part of other people's happy moments.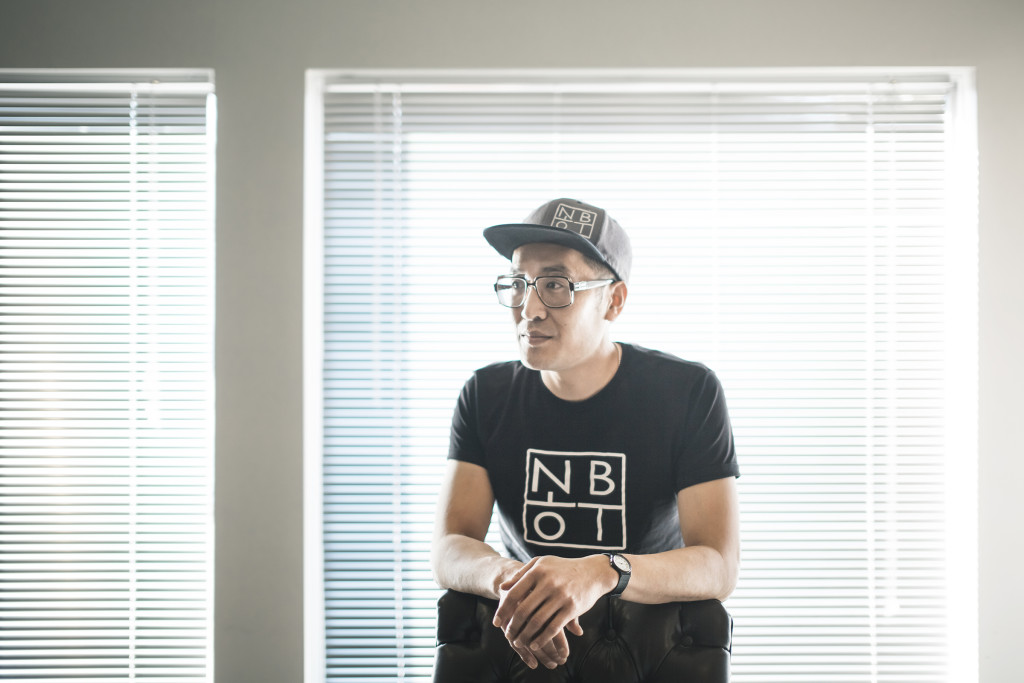 When you are not busy with the kitchen of Nongbu, where do you like to eat?
I don't get very much time outside of NongBu but I have been spotted eating some late night fried chicken at North53 or devouring a taco at Tres Carnales. I don't think either of those places need any justification. Other dishes on the regular rotation are a greasy diner breakfast and a slice of pie, or a hot bowl of pho.
What is your personal mantra?
Be Happy.
What is your favourite korean dish?
Sam Gyup Sal (Pork Belly). Grilled over charcoals and wrapped in lettuce and perilla leaves with rice, ssamjang, garlic and brine shrimp. All washed down with beer and soju. …absolute heaven.
What is your favourite dish to make at home? Are you willing to share any recipes?
My favourite dish I make at home is a DwenJang (Korean Soy Paste) KalGukSu (Hand Cut noodle). It was on our menu when we opened, but it was difficult controlling the consistency of the dish so it was removed. But when it is made right……Dayum. It will be back.
Describe your idea of comfort food.
Comfort food is any food that takes you back to a simpler time in your life. For me comfort food is something that I ate with the family. Seafood Pajeon from our menu is my go to comfort food.
What are you currently excited about? What's next for you?
I have lot of great ideas for NongBu. Even though we have been open for 6 months, we are still a ways from being what we set out to be. I can't wait to launch some of these ideas and get more people excited about what we do.
Facebook: NongBu Korean Eatery
Twitter: @Nongbu_Korean
Instagram: @Nongbu_Korean