When Jacqueline Jacek first decided to start her own company, she wanted to combine things that make people happy —for her, those things included fashion and chocolate. After attending an "Ecole Chocolat" in New Zealand, Jacqueline brought her newfound skills as a 'Cocoanista' back to Edmonton, and designed a line of couture chocolates. Since then, she has taken her company from home-based production and expanded it to include two storefront locations and partnerships with several local and big-box retailers around Alberta.  Jacqueline describes herself as a person who has trouble 'keeping still', so we were lucky to catch her between her roles as a wife, mother, and business owner to get a glimpse into the life of a couture "Cocoanista", and all around proponent of joy in our community. Thank you, Jacqueline!
Can you tell us a bit about yourself?
Wow- where to start!  I think my twitter handle keeps it short and sweet… 'Loves life, her wee man, her big man, food and fashion.  Aspires to be a charity housewife, but in the meantime, has the best job in the world —as a 'Cocoanista'.
What inspired you to pursue a career in chocolate and where did you train to be become a chocolatier?   
I wanted a business that made people happy; so to me that is chocolate and fashion.  I chose to train as a chocolatier, and thought I would run my chocolate business on a fashion business model.  This was a way of doing both!  The first course I did was while I was living in New Zealand through an online chocolate school called 'Ecole Chocolat'. We are still training all the time, as there are always ongoing developments in best practices and techniques for chocolate —that's one of the really fun parts of the job.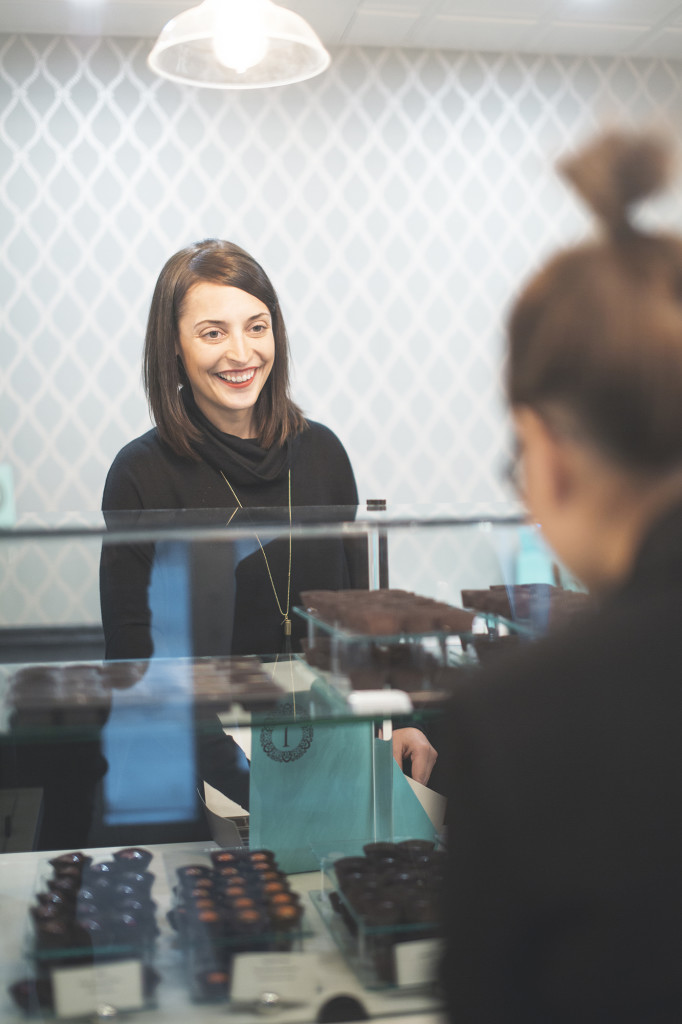 We have read that your love of fashion manifests through your chocolates. Why did you chose a career in chocolate over a career in fashion?
The main reason is because I get the additional dimension of flavour in chocolate design, which is not available in fashion (or is it?!).  I also love good food, and want to be a part of the 'mindful eating' movement.
What lead you to make the decision to take the leap and open JACEK? What considerations did you have to make?  
I had been thinking a long time about the concept, but the actual catalyst that made me launch the business was when I received some logos for this 'concept' I had in mind.  Paper Leaf Design had taken my brief and created something that I loved, and it made me think 'I don't want to wait another year to launch', so I didn't.  I launched a couple of months later.  
In opening the business, I had to consider my income (lack of) and the change in lifestyle.  I am very blessed that I have a husband who supported this change, and helped me launch the business.
Did you have any business experience prior to opening JACEK?
I didn't have any experience in owning a business, but I was very lucky to have had 10 years of marketing and sales experience.  One of my previous jobs was to open a local branch for an Ontario based business, so this gave me a lot of experience in getting something set up and running —the difference with JACEK was that it was on my dime.
 Our goal is to bring joy to 1 Million people.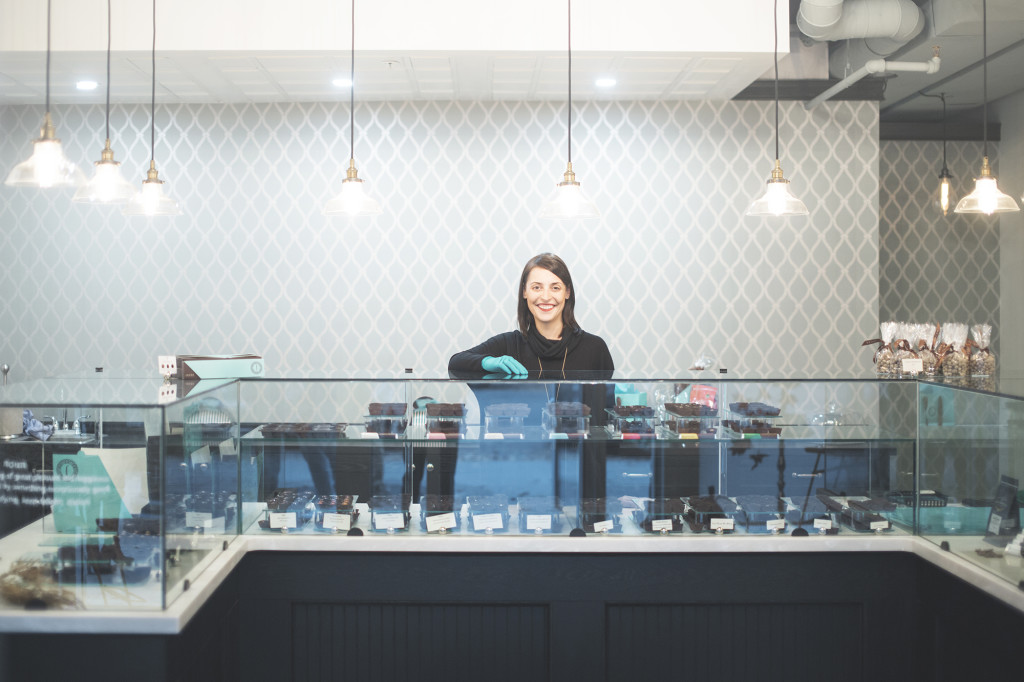 We know that opening a business is a difficult feat and there are many ups and downs. Can you tell us about the biggest challenge you encountered and how you overcame it?
There are ups and downs in opening/owning a business, but I think this is true to life in general, whether you are self-employed or not.  However, I think the biggest challenge I have had in business is letting go of people that are very good at their jobs, but that struggle to align with our core values.
Did you have a mentor who helped you along the way?
Yes, I have had two mentors who have helped me immensely.  Geoff Linden (Credo Coffee) is my first mentor, and he has really helped me understand the 'Why' of my business, and how to use this in the decisions that we make every day.  Jerry Hanna (Clearflow) has also been an amazing mentor, really helping (and challenging) me to understand how an artisanal business can still serve larger markets without losing the 'heart' of who we are.
You have won many accolades for your beautiful, high quality chocolates. How did you come up with your vision for JACEK?
I wanted to create a business that brought joy, and joy to me is fashion and chocolate.
Do you have a company philosophy?
Yes, it's very simple.  Bring joy.  This is in the way we serve, how we are at work, in the product that we create, etc…
You can't do everything on your own!  You need to surround yourself with people who strengthen your weaknesses and complement your strengths.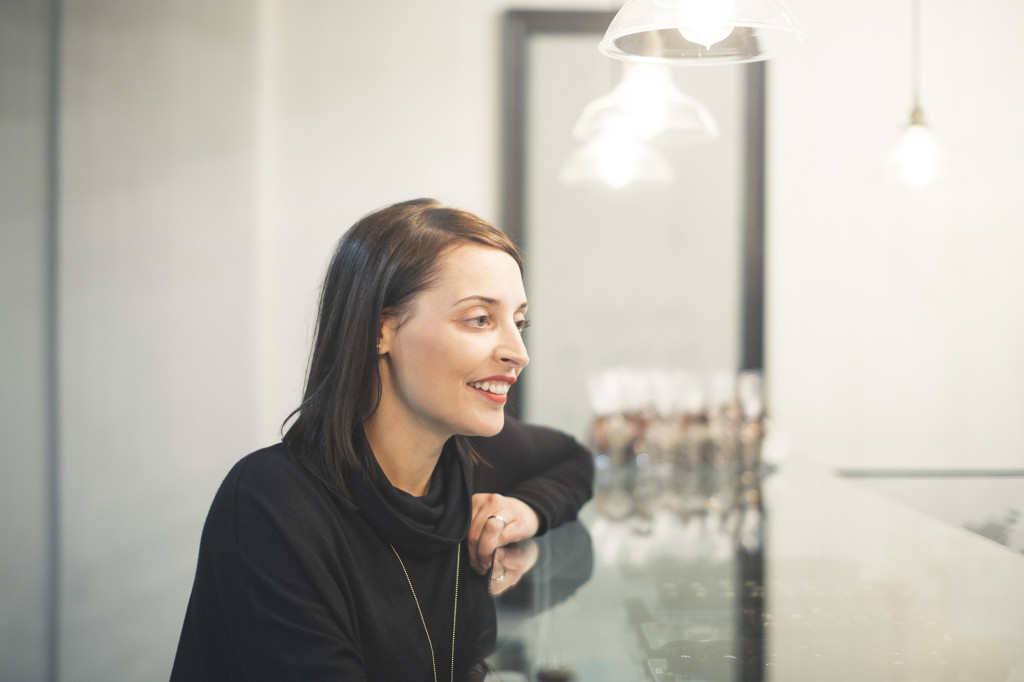 How does bringing joy to others influence your decision making skills within the company?
'Joy' is our compass when making decisions.  In difficult situations, we often have to make decisions that are stressful or 'unjoyful' in the short term, but we ultimately have to do this to pave the way for joy in the long-term.
JACEK started off as a home-based business, and now you have two storefronts and your chocolates are sold at numerous different stores around the City. Have you seen yourself evolve along with your business?
Yes- absolutely! I am more comfortable with managing risk, better at delegating than I used to be (I have finally realized that I can't do it all) and I have a completely different approach to money!  I am a lot less frivolous as really understand now how hard it is to make a dollar. Also, I think that the biggest change in me is that I worry a lot less about the things I can't change.
How do you feel about having your artisan chocolates sold at big-box stores?
I am assuming this is referring to Save-On-Foods?  It took me about six months to get my head around whether I would pursue this opportunity because I initially (and wrongly!) thought that it would be 'too commercial'.  
In the end, I thought about our core purpose of bringing joy, and if Save-on-Foods could serve more joy as they have more locations and have longer hours, then this aligns perfectly.  And not only this, they are doing an amazing job of supporting quality local (quality) producers, so the decision was definitely the right choice.
You grew up in Edmonton but moved to New Zealand for quite a few years before returning. What brought you back to Edmonton?
Funnily enough, a man —yes, it's very cliché.  I came back to Edmonton for a short trip to be bridesmaid for my cousin Melanie's wedding, and met my groomsman partner.  Three months later, I was leaving New Zealand after 10 years of living there, with two suitcases and a very large prayer that things would work out!  They did.
In the end, I am so happy that I moved back.  Edmonton is an amazing place to be.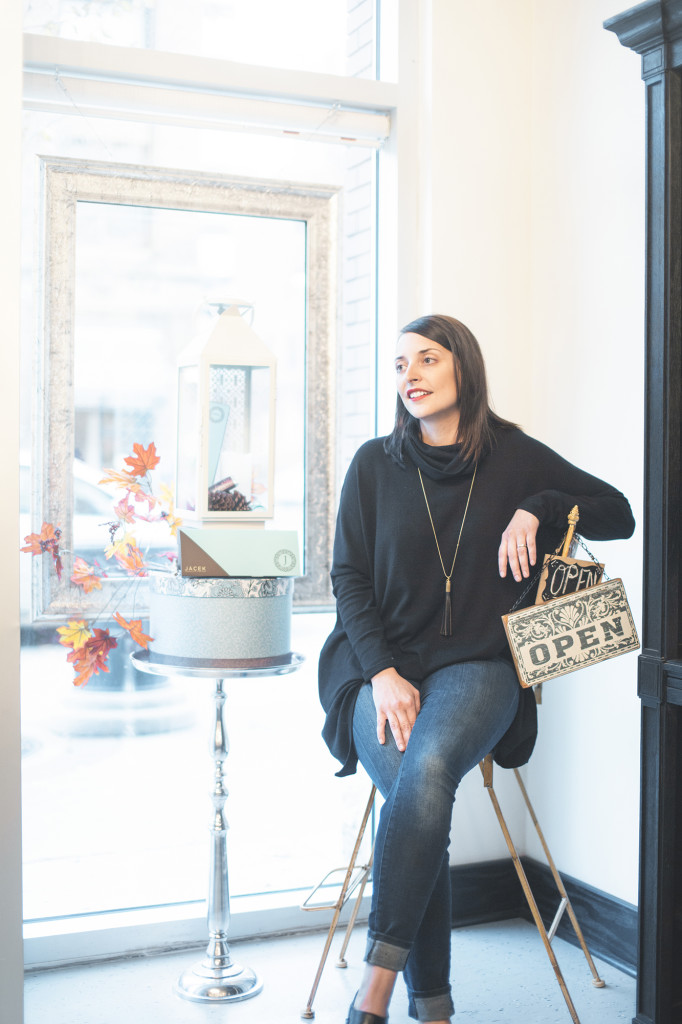 Smile when a stranger passes by —it's amazing how this can change someone's day.
How does your time in New Zealand influence your approach to business?
New Zealand has massively influenced who I am.  In fact, I call myself 'Kiwiadian'.  Wellington has this great café and food culture that I always loved.  I wanted to be a part of this great food movement, and not just as a customer.  The Kiwi attitude of having an idea, rolling your sleeves up, and getting it done is definitely ingrained in me.
What advice would you give to someone looking to start an artisanal-based business?
Really understand who you are, and don't feel that artisanal means you have to stay very small, to the point where you can't pay yourself.
What do you attribute your personal and professional success to?
My support system! Simple as that.
What is the most important lesson that you have learned through this journey?
You can't do everything on your own!  You need to surround yourself with people who strengthen your weaknesses and complement your strengths.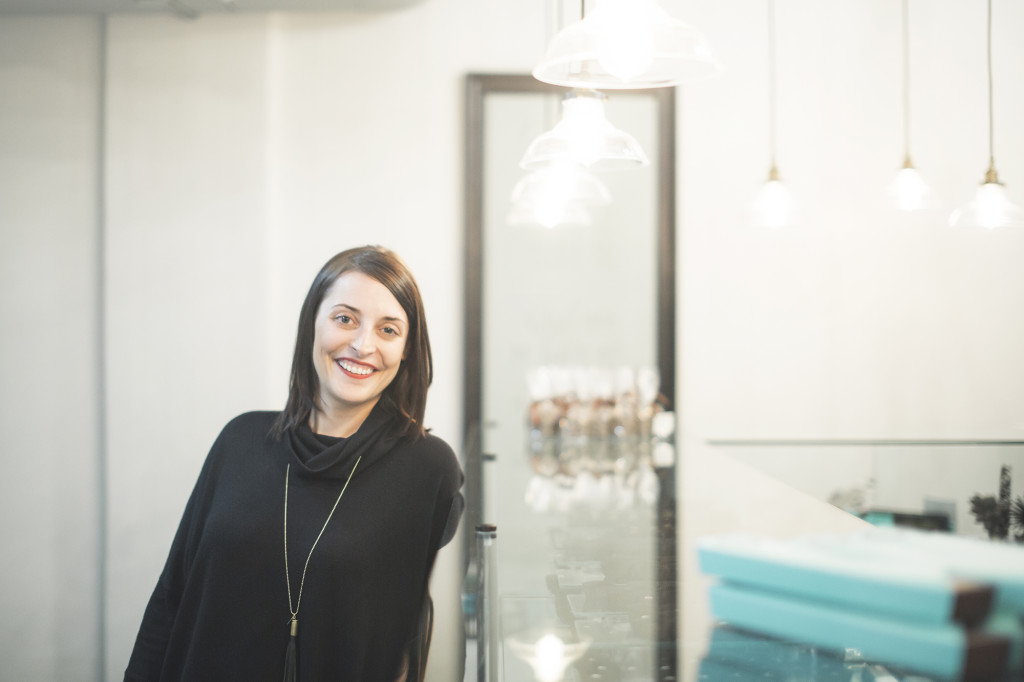 Do you have plans to share your talent and expand your business outside Alberta?

Not at this stage.  We currently ship our product across Canada through our website, but for the time being, we will not have a physical presence outside of Alberta.
How do you cultivate ideas for new flavours? Do you have a favourite 'Food Guru' who inspires you?
We get inspiration from everywhere; we never have a shortage of ideas.  There isn't one food guru that inspires us, we get inspiration from our own environments, books we read, travelling, interests…
If you were given the chance to influence one positive change in our community, what would it be?
Smile when a stranger passes by —it's amazing how this can change someone's day.
What is something that you have experienced abroad that you would love to bring to Edmonton?
Mountains.  But I am not sure who could ever make this happen.
If you had to pick a favourite place in Edmonton to take a breather, let loose, or to soak up the city, where would it be? And why?
Sadly I don't do this enough, but I love being in the river valley, especially in the fall.  I love the colour of the leaves!
I wanted to create a business that brought joy, and joy to me is fashion and chocolate.
What is your favourite restaurant or coffee shop in Edmonton?
My favourite coffee shop is Credo, and my fave restaurant is the Red Ox Inn.
Are there resources or an app that help you in your daily life to stay organized or in check?
I use my iPhone all the time for communication, but I am super old school when it comes to lists and my schedule.  Both are hard copy!  I carry my note book (which has 'Everything starts with an idea' on the front cover), and my scheduler with me everywhere.  God forbid I should ever lose one of these!
What do you do to unwind after a long day?
A glass of red wine, and snuggles from my son.
Is there a book that you would recommend that inspired, influenced or helped you in your life?
I love 'Good to Great' by Jim Collins and the 'E-myth' by Michael E.Gerber.  They are both business 'must reads'.
If you had to leave a personal mantra or words of personal advice for our audience, what would they be?
Love what you do, and you will never work a day in your life.
What's next for you? Do you have any projects in the works?
Yes, of course- I am not very good at standing still.  Our goal is to bring joy to 1 Million people (measured in the number of six piece or larger boxes) by July 31st, 2024. To achieve this, we have to expand our reach of customers.  What this looks like is still in the works… but watch this space!  It's such an exciting time, and I feel like the luckiest person in the world, as I feel I have the best job in the world.
Online:  www.jacekchocolate.com
Facebook: JACEK Chocolate Couture
Twitter: @JACEKChocolate