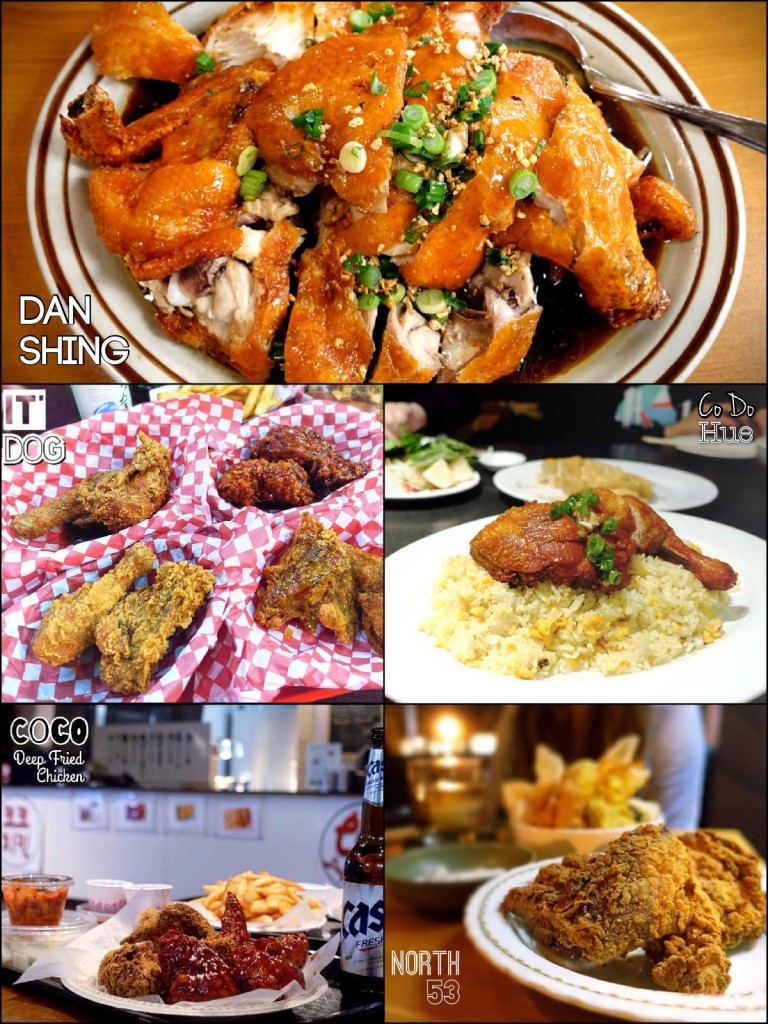 Underneath a crispy shell of golden perfection, awaits a moist, juicy bite of meat. Possibly one of the best fried foods known to mankind: The Fried Chicken.
So what makes up the perfect Fried Chicken? The way the batter adheres to the chicken and the temperature of the oil are essential in achieving a glistening, crunchy skin. An already marinated piece of chicken is tossed and coated in flour prior to being dipped in a liquid, usually eggs. Before it hits the hot oil, it is tossed in flour once more. This process is known to make fried chicken that is crowd-pleasing, crispy, lip-smacking and, above all, delicious.

Don't get us wrong, we are fully aware that there are WAY more than 5 places that could satisfy the fried chicken itch. We could eat fried chicken everyday of the week, if only our arteries agreed! Here are 5 picks to some of Edmonton's best Fried Chicken spots.
From the #YEGFood team, happy #FRYDay Edmonton!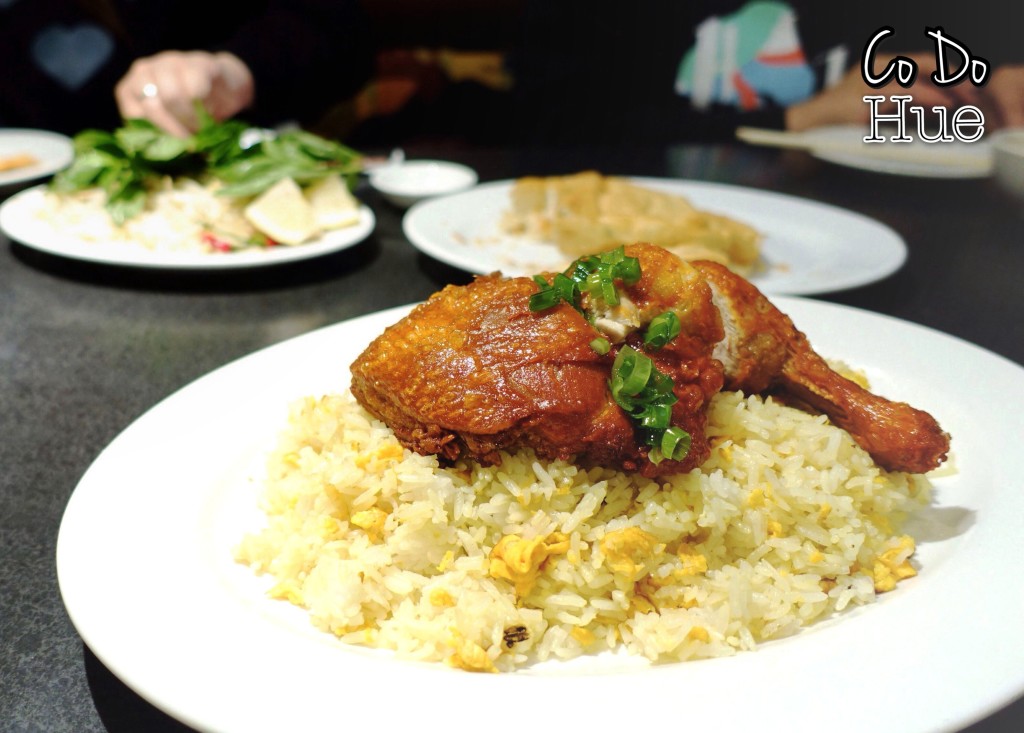 Co Do Hue
$10.95
Unlike your traditional fried chicken dish, this chicken dish is not battered. Instead, it is fried in it's own skin. CoDo Hue serves up a tender and juicy drumstick fried to a golden crispy perfection. Served on a large plate of their delicious smokey fried rice.
12819 140 Avenue | (780) 475-2660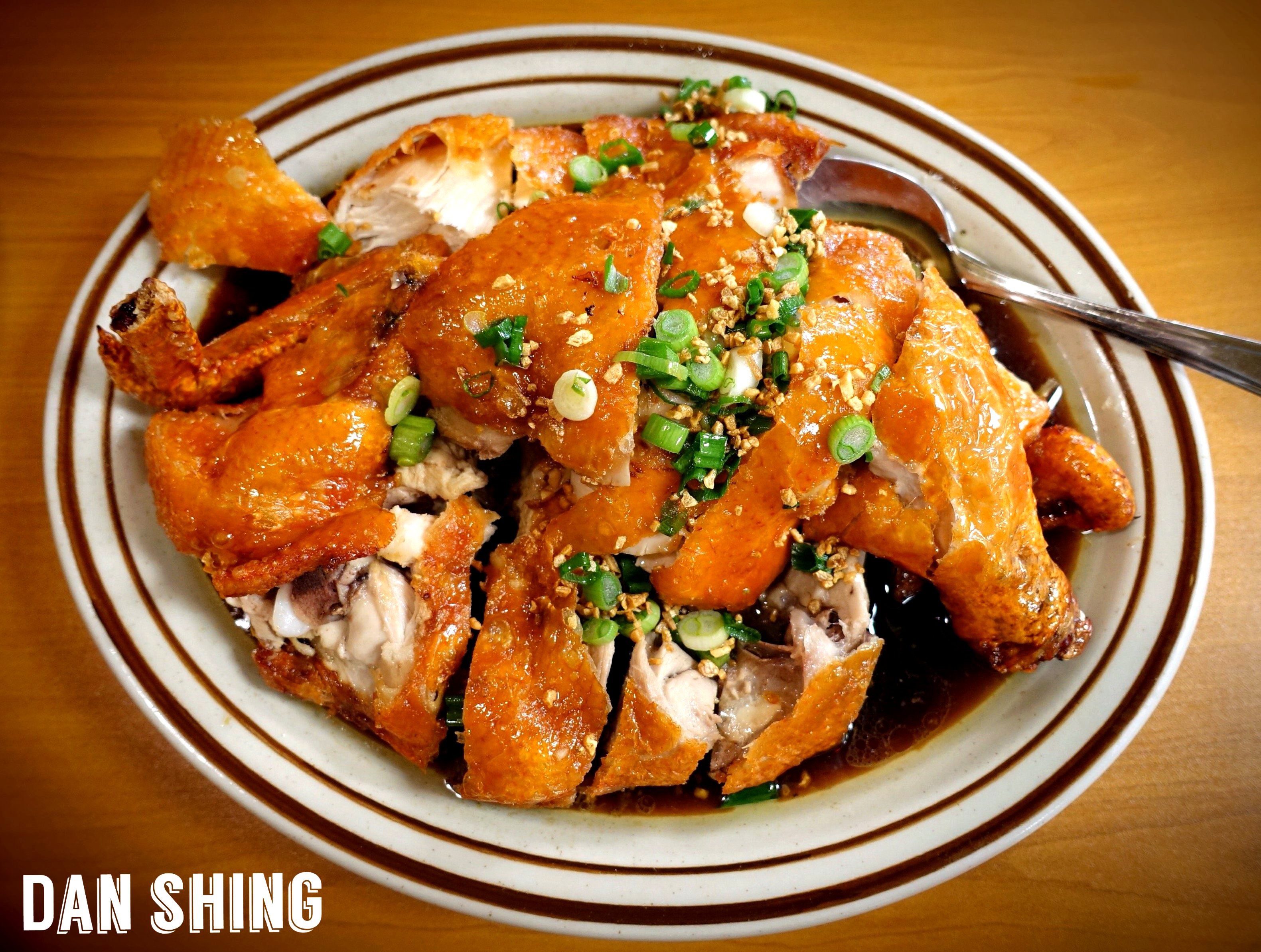 Dan Shing
$13.25 for a half chicken
Fried chicken prepared the traditional Chinese way: soaked in a brine, fried and served piping hot! Your chicken arrives with a golden armour of it's crisp skin bathed in a savoury fried garlic soya sauce. Many restaurants around the city have their own take on this dish, but this one is by far the best. Dan Shing was meant for Garlic Fried Chicken (half or whole chicken portions available). If you're wanting to try this, be pre-warned that it does take 30 minutes to prepare, but you can call in advance and let them know you're on your way!
15912 Stony Plain Road | (780) 483-1143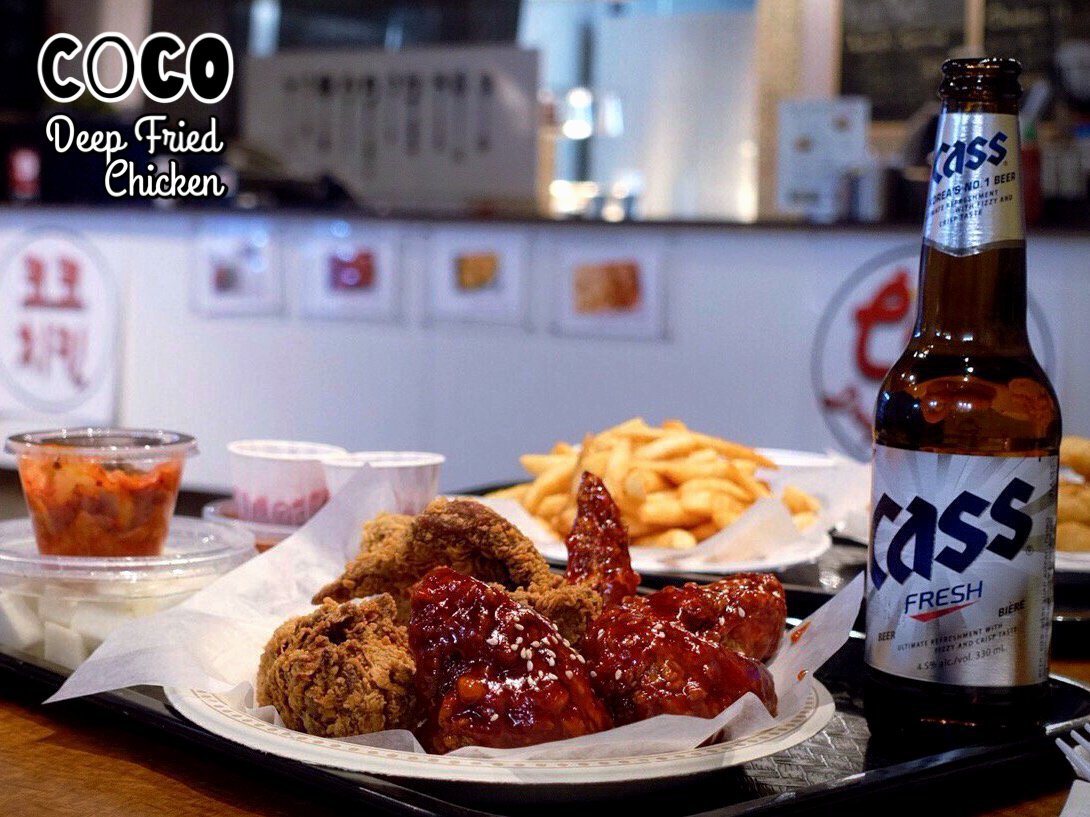 Coco Deep Fried Chicken
$10.99 for 4 pieces
At Coco's, you can have your chicken two ways: sweet and spicy or without sauce. The #YEGFood team loves the sweet and spicy sauce! If you like your chicken with just a touch of spice, then this is the perfect pairing for your poultry. Ask for the sauce on the side so you can try the chicken both ways and have extra sauce to dip those crispy fries in!
3350 Parsons Road | (780) 990-4304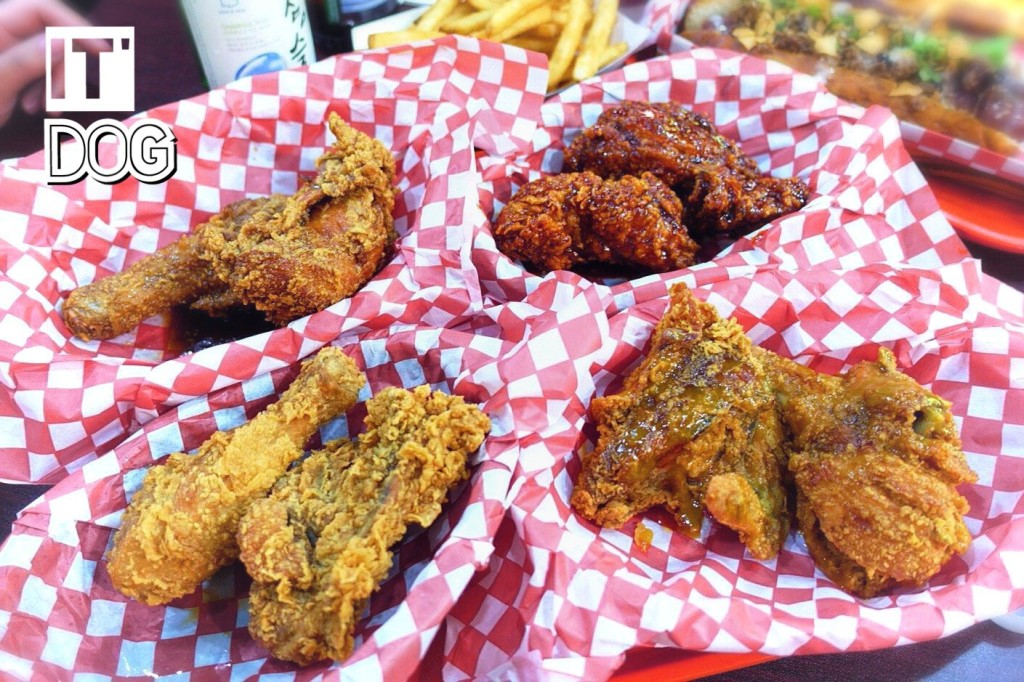 It' Dog
Plain – $6
Sweet & Spicy, Sweet Mustard, Garlic Soy – $7
It' Dog specializes in Fried Chicken and Hot Dogs with unique toppings (hence the name). We tried all of the sauces, but we recommend the garlic soy or just the good ol' plain fried chicken. At $9 for the combo, your wallet won't be complaining here!
8621 109 Street | (780) 438-4083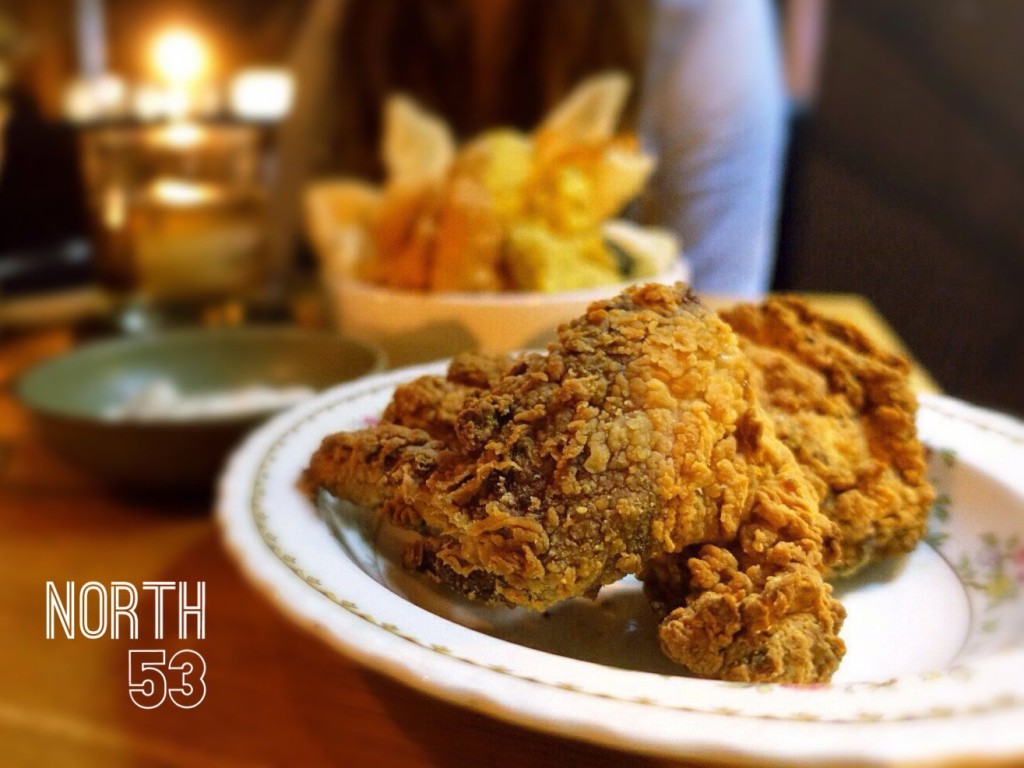 North 53
$11
What better way to end your night than to munch out on fried chicken? North 53 serves their bird with a sour cream and chive dip, an uncommon yet perfectly harmonized pairing. Every late-night fried chicken lover's dream come true, only available after 10 pm. Get your fried chicken lullaby here for $11.
10240 124 Street | (587) 524-5353
Photography: Sam Sush
By Stephanie Mejia and Sam Sush